Crossrail to provide new station building at Hayes and Harlington
Hillingdon Council has today given to go ahead for a new station building to be built Hayes and Harlington as part of the Crossrail programme. Plans for the landmark building consist of a glass and steel structure with a bright, spacious ticket hall. As well as gaining brand new station other improvements include, a footbridge […]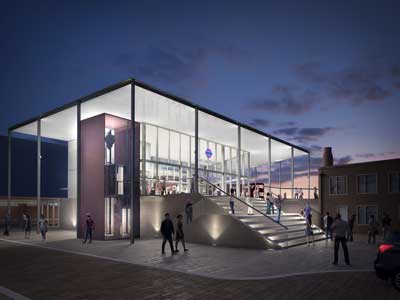 Hillingdon Council has today given to go ahead for a new station building to be built Hayes and Harlington as part of the Crossrail programme.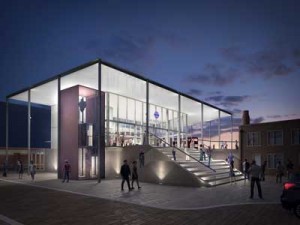 Plans for the landmark building consist of a glass and steel structure with a bright, spacious ticket hall. As well as gaining brand new station other improvements include, a footbridge with four new lifts to provide step free access to every platform, a new waiting room on platforms 4 and 5, Platform extensions and new and replacement canopies and new lighting, customer information screens, station signage, help points and CCTV.
From the end of 2017, the station will be run by Transport for London as part of London's integrated transport network.
Crossrail Surface Director, Matthew White gave his reaction to today's announcement: "Crossrail will provide a step change in public transport for local people – better stations, new trains and faster journeys. The new building will properly reflect the importance of the station to the area and, together with the broader improvements, will make using the station a much more pleasant experience."
Cllr Douglas Mills, Cabinet Member for Community, Commerce and Regeneration at Hillingdon Council, also commented: I'm delighted that the application for the Crossrail station in Hayes has been approved by the council's planning committee as this will be a once-in-a-lifetime opportunity to create an impressive and welcoming gateway in the town. I am also pleased that Crossrail have agreed to incorporate some of the original materials from the historic station into the new design. We hope that Crossrail will take pride in delivering the station to the quality that Hayes deserves and look forward to working with Crossrail to maximise the benefits of the new stations for residents and businesses."
The service will fully open in 2019 providing up to ten services an hour in each direction serving Hayes & Harlington station. Passengers will be able to travel to central London without changing trains.
Improvements to the local area around the station have been included within the project. Plans include a new public space in Station Approach by improving pedestrian and cycle connectivity to the station through better pedestrian crossings, continuous cycle lanes, tree planting, and safer junctions.