West Yorkshire stations to gain new Customer Information Screens
Northern Rail will integrate new Customer Information Screens (CIS) across West Yorkshire thanks to a £360k investment programme. The joint investment programme between Northern Rail, West Yorkshire Combined Authority and Grand Central Rail will provide 14 stations with new screens over the next few months, offering passengers up-to-the-minute train running information. Natalie Loughborough, Customer Service […]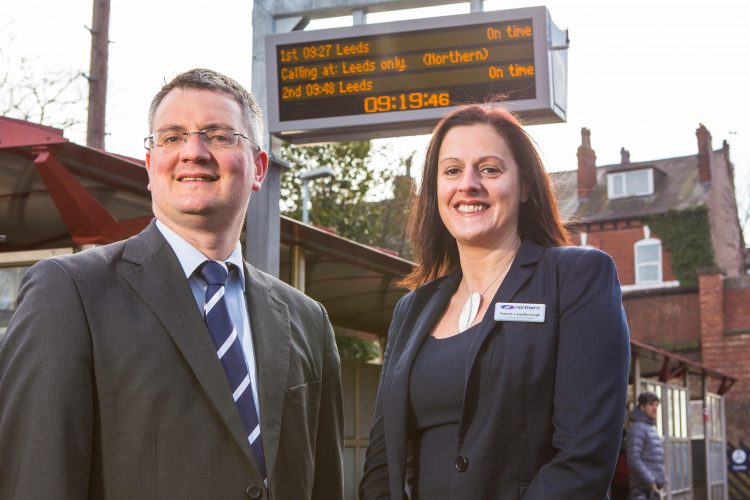 Northern Rail will integrate new Customer Information Screens (CIS) across West Yorkshire thanks to a £360k investment programme.
The joint investment programme between Northern Rail, West Yorkshire Combined Authority and Grand Central Rail will provide 14 stations with new screens over the next few months, offering passengers up-to-the-minute train running information.
Natalie Loughborough, Customer Service Director for Northern Rail, comments: "We listen carefully to our customers' feedback and we know they value real-time travel information. The new CIS will keep people up-to-date with information about arrival and departure times as well as station calling points along the route.
"The launch of these Customer Information Screens demonstrates our commitment to investing in communication channels at our smaller stations. These are just some of the screens that will be installed at 130 locations across the North throughout 2015."
Cllr James Lewis, Chair of the West Yorkshire Combined Authority's Transport Committee said: "Once the new screens are installed, passengers will benefit from up-to-the-minute train running information with digital links between audible and visual system, together with new amplifiers to improve the quality of audible information."
Sean English, Chief Operating Officer at Grand Central Rail, added: "Keeping passengers informed is crucial and it's great to see that Grand Central passengers travelling to and from Mirfield will benefit from Customer Information Screens this year. Working in partnership with station operators to invest in the stations we call at is a priority for us."
Stations to benefit from new installations include; South Elmsall, Denby Dale, Mirfield, Honley, Shepley, Slaithwaite, Featherstone, Burley Park, Cottingley, Marsden, Morley, Batley and Headingley.