Estonian freight operator reports fall in March freight volumes
EVR Cargo, the Estonian state-owned rail freight operator, has reported a reduction in freight volumes during March 2015. Latest company figures reveal freight volumes dropped by 31 percent in March 2015 compared to the same period last year. Total freight volumes reached 1.042 million tons during the month. EVR Cargo's chairman of the board Ahto […]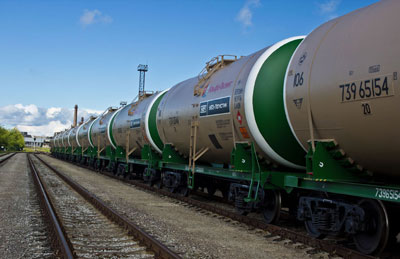 EVR Cargo, the Estonian state-owned rail freight operator, has reported a reduction in freight volumes during March 2015.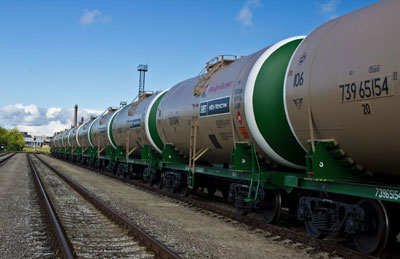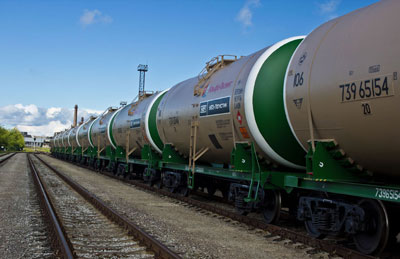 Latest company figures reveal freight volumes dropped by 31 percent in March 2015 compared to the same period last year. Total freight volumes reached 1.042 million tons during the month.
EVR Cargo's chairman of the board Ahto Altjõe said that freight volumes have been dropping in all segments, with the exception of fertilisers and chemical goods.  "There are several reasons for the reduction in volume, as the root of the difficulties do not always lie in Estonia," noted Altjõe. "We have witnessed smaller freight volumes moving to and from Russia and Ukraine due to the economic instability in the region and we are also dealing with increased competition from road transport in domestic freight," added Altjõe.
It was reported that container traffic volumes dropped by 33 per cent to 4443 TEUs in March. According to EVR Cargo this was due to a planned upgrading period at a key customer's plant in Russia. Trade between Russia was also reported to have dropped by 22 per cent year-on-year to 628 thousand tons.
Detailed accounts of individual freight volumes were also recorded. Overall, the volume of mineral liquid fuels in March decreased by 46 percent year-on-year totalling 417 thousand tons. Oil shale volumes also dropped by 43 per cent to 93 thousand tons and dry bulk cargo dropped by 64 percent to 22 thousand tons. However, fertilisers reversed the trend by reporting a 20 percent increase reaching 341 thousand tons and chemical goods volumes increased by 6 per cent to 82 thousand tons.
EVR Cargo also reported freight volume had reached 3.47 million tons during the first three months on the year, dropping by 23 per cent compared to last year.
Related organisations
Related regions