Rail capacity at Gatwick Airport set to double in the next 5 years
New trains serving Gatwick Airport from spring 2016 are on track to provide a high frequency rail service. A new Thameslink service, incorporating new trains manufactured by Siemens, is due to begin service from spring 2016 on the Brighton to Bedford line. From 2018, these new trains will also start operating on two new direct […]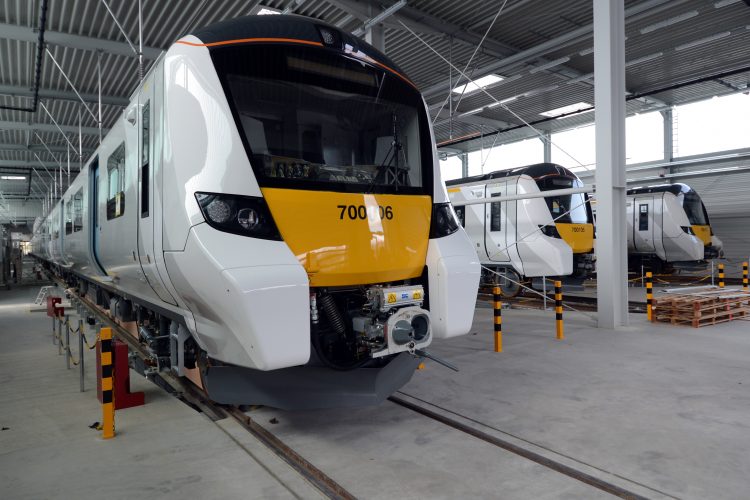 New trains serving Gatwick Airport from spring 2016 are on track to provide a high frequency rail service.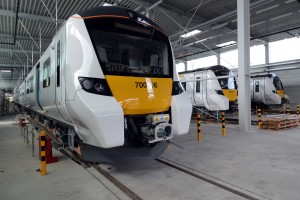 A new Thameslink service, incorporating new trains manufactured by Siemens, is due to begin service from spring 2016 on the Brighton to Bedford line. From 2018, these new trains will also start operating on two new direct services connecting Gatwick to both Peterborough and Cambridge, following completion of the £6.5 billion Thameslink infrastructure upgrade programme.
Gatwick Express also plans to introduce a new service between the airport and London Victoria from early 2016. Bombardier is currently designing the 108 carriages with the airport passenger in mind. The new trains will deliver more seats resulting in rail capacity through Gatwick to double. A Gatwick Express train is proposed to leave the airport for London every three minutes.
In total, Siemens is building 55 new 12-car trains and 60 new eight-car trains for the Thameslink fleet, with the first set to arrive this summer into the purpose-built Three Bridges depot in Crawley, one of two new depots being constructed by Siemens to maintain the new fleet.
Gatwick Airport railway station will receive a £120.5 million redesign to more than double concourse area. The extension will accommodate the expected increase in passenger numbers and is due to open in 2020.
Guy Stephenson, Gatwick's Chief Commercial Officer, said: "The new high frequency service that will serve Gatwick will transform rail journeys for our passengers, with capacity doubling and a train to London every three minutes.
"Crucially, the new trains will be much more reliable and will be stacked with amenities suited to the needs of air travellers.  Combined with robust new track and signalling systems, Gatwick's passengers will experience a really pleasant and dependable service.
"Overall, the improvements to Gatwick's rail service means that 15 million people will be brought within 60 minutes of Gatwick by rail – the best reach of any UK airport."