MULTIRAIL® WheelLoad: Measure wheel contact forces safely
Schenck Process' market-leading solution meets the highest standards Static and dynamic measurement for new vehicle construction and maintenance…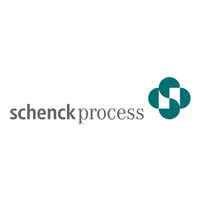 Measuring wheel and wheelset contact forces and the best possible load distribution are the basic requirements for railway transport safety. After all, uniform distribution of wheel force within the rail vehicle is an important factor in preventing derailing, minimising railway loads and ensuring travel comfort. With its MULTIRAIL® WheelLoad system, Schenck Process offers a system of measuring wheel and wheelset contact forces on rail vehicles which can be used in the maintenance workshop and rail vehicle manufacturing processes alike. As a technological leader, Schenck Process is offering a particularly future-oriented solution which is already being used by a plethora of leading vehicle manufacturers and national railway companies.
Wheel contact forces must be measured whenever the vehicle body is separated from the chassis during maintenance work or the vehicle body is fitted to the chassis during the manufacturing process. Whether the forces are measured statically or dynamically depends entirely on customer specifications. In the static variation, the vehicle is positioned on the system with all four wheels, or the chassis and each wheelset are placed on the system successively. The subsequent measurement provides information about the current wheel contact force at the point at which the wheel is in contact with the rail and about the respective position of the wheel in the x axis. If the wheel contact force is to be measured dynamically, the railway vehicle travels over the measurement rails at low speed. This way, the system can also measure dynamic influences on the vehicle such as tension and friction, and the increased requirements in terms of the track position can also be taken into consideration.
MULTIRAIL® WheelLoad systems can be deployed in workshops with rail maintenance pits or raised track systems as well as outdoors with the maintenance pit and ballastless track variations. Another alternative is integrating the system into existing lifting platforms.
Customer who decide to purchase an innovative Schenck Process solution benefit not only from first-class quality and outstanding technical expertise, but also from particularly low maintenance requirements and minimal need for replacement parts. MULTIRAIL® WheelLoad complies with the DIN 27201-5 and DIN 27202-10 standards and is prepared for EN 15654-2. On account of its years of experience in measurement systems for rail transport, Schenck Process was and continues to be involved in the creation of new international standards.