Additional locomotive hauled trains for Cumbrian coastal route
Northern Rail has announced the addition of two further locomotive hauled trains for Cumbrian coastal route. The additional trains, delivered in partnership with the Department for Transport and Northern Rail, will provide much needed seating for customers. Nine loco hauled services will now operate per day, supported by 44 Northern diesel services delivering 80,000 additional […]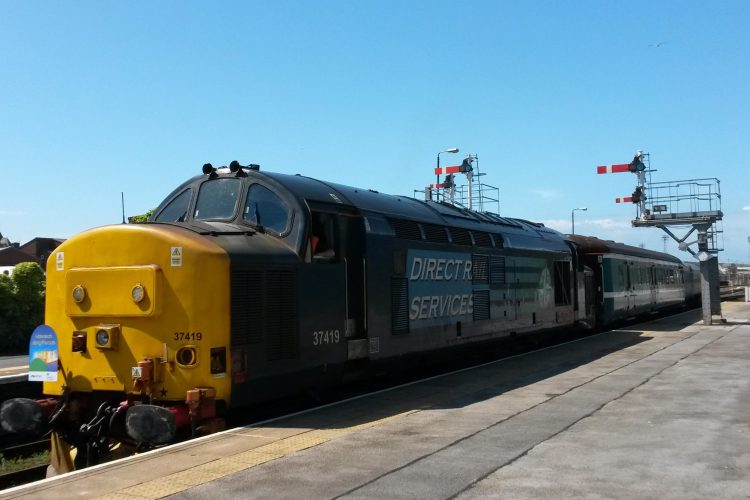 Northern Rail's Barrow to Sellafield service.
Northern Rail has announced the addition of two further locomotive hauled trains for Cumbrian coastal route.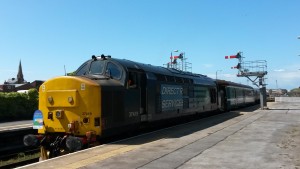 The additional trains, delivered in partnership with the Department for Transport and Northern Rail, will provide much needed seating for customers. Nine loco hauled services will now operate per day, supported by 44 Northern diesel services delivering 80,000 additional seats per year.
Arrival and departure times will change and the loco hauled trains will also look completely different. Colleagues from Direct Rail Services (DRS), who are providing the trains and Northern, who will operate the services, will work together to support the new venture.
Alex Hynes, Managing Director for Northern Rail, said: "The improvements along the Cumbrian Coast do mean changes to a number of services and we appreciate it will take time to get used to them. However the addition of the locomotive trains brings thousands more seats every day, improving journey experiences for our commuting customers and offering more space for visitors to this fantastic region throughout the summer."
Transport Secretary Patrick McLoughlin added: "A quality rail service is vital to the local economy and tourism industry in Cumbria, which is why we have worked with Northern to bring these much-needed improvements to the region.
"As part of our long-term economic plan, we are transforming rail travel across the north by providing more seats, more services and better journeys for millions of passengers."