Rhine-Ruhr Express contracts awarded to Abellio and National Express
Rhine-Ruhr Transport Authority (VRR) has awarded three contracts for the operation of Rhine-Ruhr Express (RRX) to Abellio and National Express. Bidders were invited to apply for one or several of the 15 year contracts, the first of which will begin in 2018. Rhine-Ruhr Express (RRX) services operate between the German populous cities of Cologne, Dusseldorf […]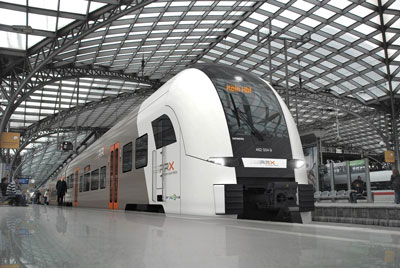 Rhine-Ruhr Transport Authority (VRR) has awarded three contracts for the operation of Rhine-Ruhr Express (RRX) to Abellio and National Express.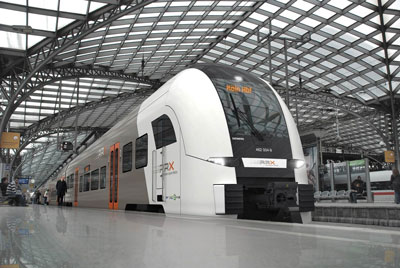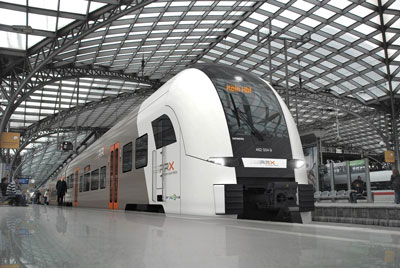 Bidders were invited to apply for one or several of the 15 year contracts, the first of which will begin in 2018.
Rhine-Ruhr Express (RRX) services operate between the German populous cities of Cologne, Dusseldorf and Dortmund. The first contract, awarded to Abellio, will provide services on Line RE1 calling at Aachen, Cologne, Essen and Hamm and RE11 stopping at Dusseldorf, Essen, Dortmund, Hamm, Kassel. It is estimated 6.2 million train kilometres will be travelled each year by the operator.
The two National Express contracts cover three lines serving Koblenz, Cologne and Wesel (Line RE 5); Cologne, Dusseldorf and Minden (Line RE 6)and Aachen, Dusseldorf and Dortmund (Line RE 4). The first of the contracts will start in December 2018 and the second in December 2020 with both running until December 2033. The two awarded contracts along with an additional Rhine Munster Express service agreement due to begin in December 2015 are expected to create revenues of around €1 billion for National Express.
Dean Finch, National Express Group Chief Executive, said: "National Express is delighted with this further success in German rail. It strengthens our presence in the North Rhine-Westphalia region, where we begin operating our first contracts later this year.
"I am very pleased with the progress that our strong local team is making. They are focused on delivering rigorous proposals that will provide excellent services for passengers, a fair deal for local taxpayers and good returns for shareholders. We look forward to providing passengers in the North Rhine-Westphalia region with a high quality rail service for many years to come."
The awarded contracts are now subject to a 10 day opposition period whereby appeals can be heard.