Russian Railways and UNIFE sign agreement on IRIS
Russian Railways (RZD) and the association representing European Rail Industries UNIFE have signed a Memorandum of Understanding (MoU) and Cooperation on the International Railway Industry Standard (IRIS). The agreement was signed by UNIFE Director-General Philippe Citroën and Senior Vice-President of RZD, Valentin Gapanovich during the 2015 EXPO 1520 in Moscow. The MoU established cooperation in […]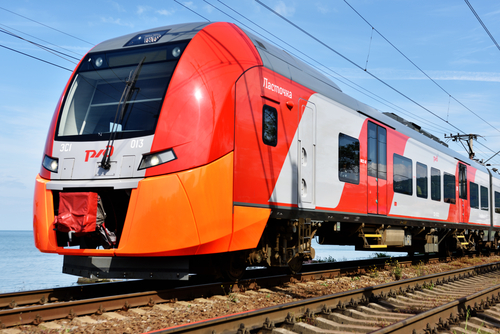 Russian Railways (RZD) and the association representing European Rail Industries UNIFE have signed a Memorandum of Understanding (MoU) and Cooperation on the International Railway Industry Standard (IRIS).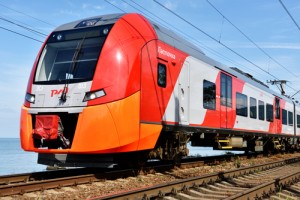 The agreement was signed by UNIFE Director-General Philippe Citroën and Senior Vice-President of RZD, Valentin Gapanovich during the 2015 EXPO 1520 in Moscow. The MoU established cooperation in the areas of technical documentation exchange, best practices, and the promotion of a strong culture of quality in the rail sector through IRIS.
The main activities anticipated for UNIFE and RZD in this MoU include: the establishment of a regular dialogue within the existing UNIFE/IRIS committees and the development and dissemination of the IRIS scheme in Russia and CIS. The overall goal of the activities outlined in the MoU signed today is to reinforce a favourable context for the development of the rail sector worldwide and especially in Russia and the CIS. 
This MoU follows eight years of cooperation between UNIFE and the Russian Non-commercial Partnership "Union of Industries of Railway Equipment" (NP-UIRE), which began in 2007 when UNIFE first signed a MoU with NP-UIRE. In the past two years, the work between the two organisations has ramped up significantly. Most notably, this culminated in the publication of the Conformity Assessment and Authorisation of Railway Products in the Customs Union in the framework of Eurasian Economic Community and the European Union document which was officially announced with NP-UIRE in September 2014 in Berlin. Furthermore, this new MoU will focus on the continued promotion of the IRIS scheme in Russia and the CIS. At present, there are over 90 Russian companies that are IRIS certified, making it one of the largest IRIS certified markets in the world, which is largely a result of the past close cooperation between IRIS and RZD/NP-UIRE.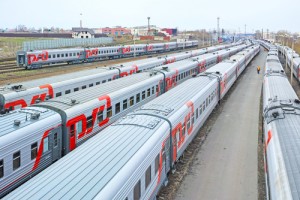 On signing the agreement, Valentin Gapanovich, Senior Vice-President of RZD, said: "Russian Railways has coherently implemented, step by step, the IRIS standard in Russia with all major rolling stock manufacturers certified on IRIS requirements. Today, together with UNIFE, we have signed a Memorandum of Understanding and Cooperation, which will give a new impetus for IRIS development and expand our cooperation in the field of harmonisation of technical legislation and information exchange. At present Russian Railways launched a pilot project for certification on the IRIS standard requirements of its structural units in the maintenance of high-speed motor-wagon rolling stock and repair of freight cars. With the announcement of the new scope of certification "Infrastructure" we expect further development of our enterprises and a significant improvement in product quality."