Government confirms East Midlands Trains franchise
UK Rail Minister Claire Perry announces the continuation of the East Midlands Trains rail franchise which will include an improvement package to benefit passengers. According to the Department for Transport (DfT), rail passenger in the East Midlands will benefit from better journeys, extra services and cheaper fares thanks to a £150 million franchise agreement with […]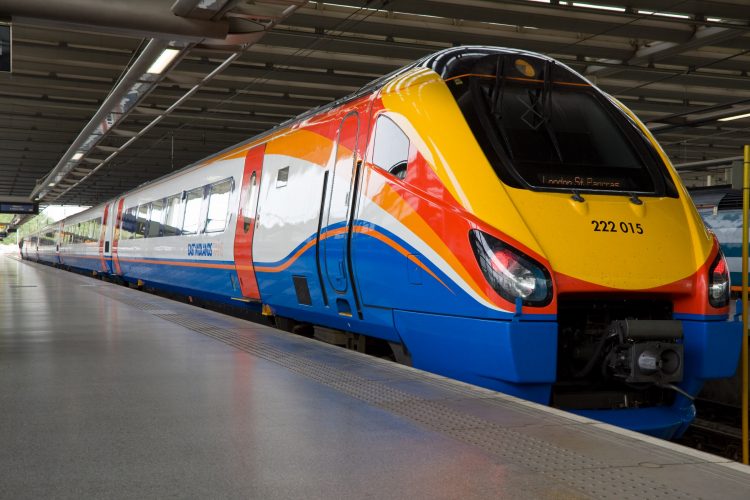 UK Rail Minister Claire Perry announces the continuation of the East Midlands Trains rail franchise which will include an improvement package to benefit passengers.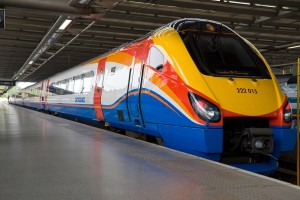 According to the Department for Transport (DfT), rail passenger in the East Midlands will benefit from better journeys, extra services and cheaper fares thanks to a £150 million franchise agreement with East Midland Trains until March 2018 and a £13 million improvement programme.
The investment, funded improvements to stations, new technology and better on-board services.
Stagecoach Group, operator of East Midlands Trains, will provide £8 million towards the £13 million investment. Passengers will benefit from improvements to stations, new technology and better on-board services.
East Midlands Trains franchise to provide station improvements, new technology and better on-board services
According to Stagecoach local communities will also gain from the new deal, which will see an extra £250,000 invested in community rail, the introduction of a new schools education programme and continued investment in apprenticeships and graduate schemes.
Improvements include:
22 extra services between Nottingham and Newark Castle on Saturdays by December 2016. This follows the creation last year of 24 extra services between Nottingham and Newark Castle on weekdays;
Timetable improvements that will mean faster journeys and more services between Nottingham and Lincoln on Saturdays;
A freeze on all Anytime fares to London, with ticket prices remaining at the same level as now until 2017. This is in addition to the government's commitment to cap all other regulated rail fares at RPI inflation for the next five years;
15 more automatic ticket machines installed across the network;
Better customer information with a new mobile app which will also allow ticket purchases. More information screens will also be installed at key stations including London St Pancras, Leicester, Derby and Sheffield;
£1 million invested in improving accessibility at stations, along with 29 new accessible help points at unstaffed stations, linked to a 24-hour customer contact centre;
A better Passenger Assistance scheme so that customers who need assistance only need to book 12 hours in advance, rather than 24 hours; and
An improved online compensation system for passengers who are delayed.
Rail Minister Claire Perry said: "This is a great deal for East Midlands Trains customers, and will mean significantly better journeys for passengers travelling around the region.
"This is another example of the work we're doing to transform the UK's railways as part of our long-term economic plan, with more than £38 billion being spent on the network between 2014 and 2019."
Martin Griffiths, Stagecoach Group Chief Executive, added: "This is a significant package of investment for customers travelling on East Midlands Trains, Britain's most punctual long-distance train operator. It will build on what our team has achieved over the past eight years and deliver further valuable improvements for the millions of passengers and many communities who rely on the East Midlands Trains network.
"Britain's railway is part of the fabric of our communities – that is why our plans include more opportunities for graduates and young people, new links with schools, greater investment in community rail, and improved training to help our employees deliver a first class service to customers. 
"The new East Midlands Trains franchise will also deliver a multi-million-pound return to the taxpayer to help fund the Government's ongoing investment programme for the UK rail network."
The new franchise will commence on 18 October 2015 and run until 4 March 2018.  The DfT has the option to extend the contract by up to one year on commercial terms that have already been agreed.