Translink NI Railways train upgrade enters testing and commissioning phase
The Enterprise train refurbishment programme, carried out by operator Translink NI Railways, has reached a major milestone by entering the testing and commissioning phase. The testing and commissioning phase has now begun on the Translink NI Railways train upgrade programme funded by the EU's INTERREG IVA Programme worth £12.2 million. The major service overhaul will […]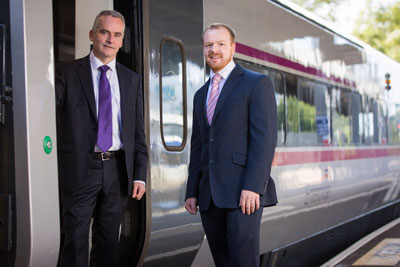 The Enterprise train refurbishment programme, carried out by operator Translink NI Railways, has reached a major milestone by entering the testing and commissioning phase.
The testing and commissioning phase has now begun on the Translink NI Railways train upgrade programme funded by the EU's INTERREG IVA Programme worth £12.2 million.
The major service overhaul will improve the cross-border rail experience for customers travelling between Belfast and Dublin as well as ensure the long-term reliability of the service for the next 10 years.
The refurbishment programme has been financed through the European Union's INTERREG IVA Programme managed by the Special EU Programmes Body (SEUPB) with support from the Department of Regional Development and the Department of Transport, Tourism and Sport (DTTAS) in Ireland.
Translink NI Railways upgrade project receives funding from the EU INTERREG IVA Programme worth £12.2 million
Chris Conway, Translink Group Chief Executive, said: "The project continues to progress well as we enter this important 'testing and commissioning' phase in which this first fully refurbished train will be checked to ensure it complies with all necessary safety regulations and technical specifications. This will include 'on-track' testing of important new features such as passenger information systems, seat reservation systems and CCTV, as well as ensuring the reliability of all the train's management systems.
"Following successful completion of this important project phase and all necessary safety approvals, the first train can then be introduced into passenger service so that our customers can enjoy an all-new Enterprise journey experience with an emphasis on comfort, service and value.
"We would like to thank the European Union, Department for Regional Development and the Department of Transport, Tourism and Sport in Ireland for essential funding to deliver this project.
"We would also like to thank our customers for their continued patience and support as we work hard to complete this major rail project. We look forward to welcoming them on board their new Enterprise service and delivering passenger growth on this important route."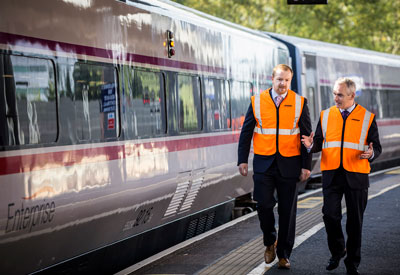 Paul Boylan, Programme Manager at the SEUPB which manages the EU's INTERREG IVA Programme, said: "Developing cross-border transport infrastructure is a key facet in the INTERREG IVA Programme, which aims to enhance co-operation for a more sustainable cross-border region.
"The improvements being implemented by the Translink NI Railways train upgrade programme will bring a wide range of social and economic benefits to people living and working along the Belfast – Dublin rail corridor and we look forward to the programme's successful completion."