Sweden's MTR Express celebrates six months operational service
Operator MTR Corporation celebrates six successful months of passenger service on its intercity MTR Express route in Sweden. MTR, holder of the London Crossrail concession and current joint operator of London Overground, launched the open access MTR Express on 21 March 2015. Since then the 455 kilometre route, which runs from Stockholm on the east […]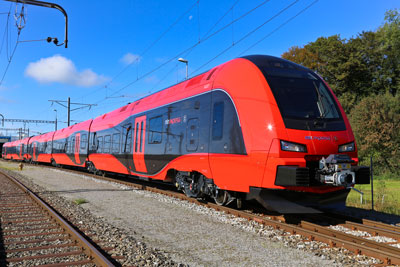 Operator MTR Corporation celebrates six successful months of passenger service on its intercity MTR Express route in Sweden.
MTR, holder of the London Crossrail concession and current joint operator of London Overground, launched the open access MTR Express on 21 March 2015. Since then the 455 kilometre route, which runs from Stockholm on the east coast and the major industrial city of Gothenburg on the west, has significantly increased the number of services available and has achieved a 93 percent passenger satisfaction rating.
MTR Express achieves 93 percent passenger satisfaction rating
August 2015 saw MTR increase services on the line from 50 to 90 per week. This followed successful completion of testing and commissioning of six additional Stadler FLIRT vehicles.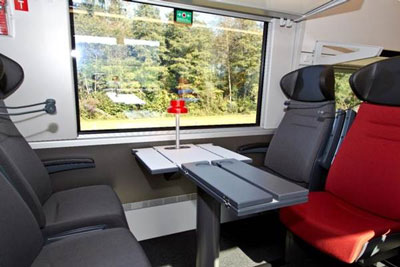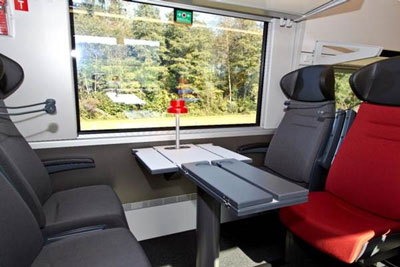 As well as achieving a 93 percent satisfaction rate in six months, MTR state the service also received a customer net promoter score of 63 – the best in its class for August 2015. In addition, punctuality levels for the services are 10 percentage points higher on the same route than its main competitor.
MTR is currently a shortlisted bidder for the next London Overground concession, where the winning operator will work with Bombardier to introduce 45 new trains on the West Anglia and Gospel Oak to Barking lines. The operator is also bidding for the Pendeltåg commuter railway concession in Stockholm, where a large fleet of Alstom trains will be delivered over the next two years.
Related organisations
Related regions