Eurostar passenger numbers continue to grow over summer months
Eurostar has reported a 2 percent year-on-year increase in passenger numbers in Q3 2015 with a record 1 million passengers carried during July 2015. The UK to Europe high-speed passenger rail service recorded 2.87 million passengers during the third quarter of the year, a 2 percent increase on the same period in 2014. Increases were […]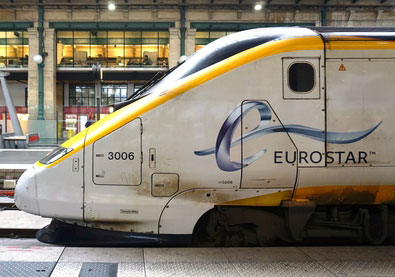 Eurostar has reported a 2 percent year-on-year increase in passenger numbers in Q3 2015 with a record 1 million passengers carried during July 2015.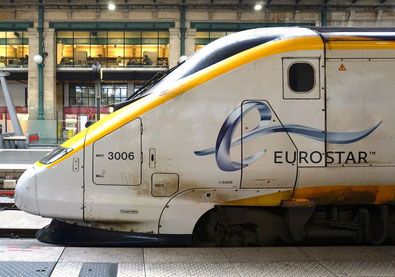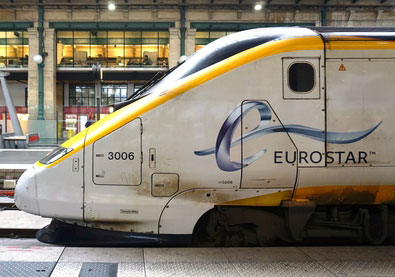 The UK to Europe high-speed passenger rail service recorded 2.87 million passengers during the third quarter of the year, a 2 percent increase on the same period in 2014. Increases were particularly noticeable in business travel and Eurostar's new South of France service.
The month of July was particularly strong with Eurostar carrying over 1 million passengers which is the highest number of passengers travelling in one month since services began in 1994.  The increase in passengers in Q3 reflected, in part, the popularity of the new direct all year round South of France service, as well as a number of high profile events in September including the Rugby World Cup and the staging of Fashion Week in both London and Paris.
Business travel grew by 7 percent compared to the same period in 2014 continuing the strong performance witnessed at the beginning of the year.
Eurostar records 2.87 million passengers in Q3 2015
The new direct South of France rail service, stopping at Lyon, Avignon and Marseille, proved to be popular as passengers looked towards an alternative to short haul flights. Since the service launched in May, over 115,000 tickets have been sold during summer months. With the popular ski season ahead and the service in easy reach of road and rail connections to popular resorts; it is likely passenger figures will continue to rise.
The strength of sterling and fluctuations in exchange rates have continued to have an impact on Eurostar sales revenues. Over the last quarter the average (GBP/EUR) exchange rate increased by 10.6 percent compared with the same period last year.  At constant exchange rates, sales revenues in Q3 this year were flat compared with Q3 2014 whereas at actual rates sales revenues reduced by 5 percent (£200m Q3 2015: £211m Q3 2014). 
New Eurostar trains to enter service by the end of the year
Final tests are currently taking place on Eurostar's new fleet of e320 trains before entering service at the end of the year.  The 17 new vehicles will have the capacity to travel at speeds of 320kph provide 20 percent extra seats and feature a Pininfarina design, wifi connectivity and onboard entertainment. The new trains will join the newly remodelled e300 which came into service in early September.
Commenting on the latest figures, Nicolas Petrovic, Chief Executive of Eurostar, said: "After a busy summer and a record breaking month of July with over a million passengers, we are gearing for the arrival of our new state of the art fleet of trains.  As we approach our 21st birthday, our business is really coming of age.  With new trains, more seats, transformed interiors and a range of onboard entertainment, our passengers can look forward to an exciting future."