Hitachi acquires Ansaldo businesses from Finmeccanica
Hitachi has announced the acquisition of AnsaldoBreda S.p.A from Finmeccanica and its 40 percent share in Ansaldo STS S.p.A. On 02 November 2015 Hitachi and Finmeccanica announced the closing of transactions in relation to Hitachi's acquisition of Italian rail transport engineering company AnsaldoBreda S.p.A and Finmeccanica entire economic interest in Ansaldo STS (Ansaldo Signalling and […]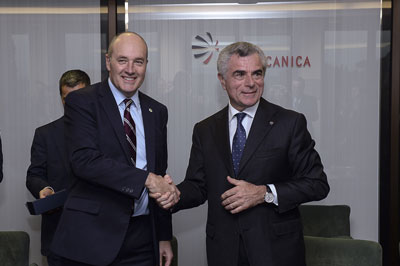 Alistair Dormer, Global CEO Hitachi Rail Group and Finmeccanica's CEO and General Manager Mauro Moretti
Hitachi has announced the acquisition of AnsaldoBreda S.p.A from Finmeccanica and its 40 percent share in Ansaldo STS S.p.A.
On 02 November 2015 Hitachi and Finmeccanica announced the closing of transactions in relation to Hitachi's acquisition of Italian rail transport engineering company AnsaldoBreda S.p.A and Finmeccanica entire economic interest in Ansaldo STS (Ansaldo Signalling and Transportation Systems) S.p.A.
The acquisition will allow Finmeccanica to focus on its aerospace, defence and security division whilst securing the future of Ansaldo with its industrial partner.
Finmeccanica's CEO and General Manager Mauro Moretti said: "With the sale of the Transportation business Finmeccanica becomes a pure Aerospace, Defence and Security player. This is a key step in the execution of our Industrial Plan, aimed at focusing and strengthening the Group in the core business and at delivering on our economic and financial objectives. I am sure both AnsaldoBreda and Ansaldo STS will play a key role in the future development of Hitachi Rail business worldwide."
"With these acquisitions Hitachi will strengthen its position in signalling and traffic management systems"
Alistair Dormer, Global CEO Hitachi Rail Group, comments: "With these acquisitions Hitachi will strengthen its position in signalling and traffic management systems, expand turnkey operations and enlarge its portfolio with world-class products. The combination of Ansaldo and Hitachi's complementary portfolios will also deliver a unique opportunity to pursue untapped growth potential in new markets."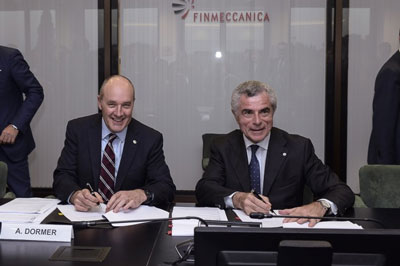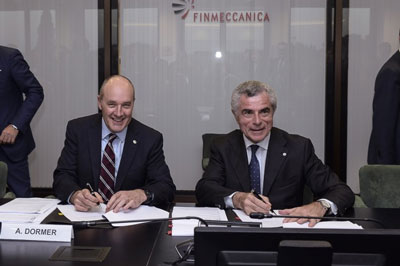 Following agreements signed on 24 February 2015 and further to the distribution of dividends of €0.15 per share, announced on the 6th of March 2015, the purchase price of the Shares of Ansaldo STS amounts to €9.50 per share, corresponding to a total consideration for the stake sold of €761 million. Following the closing of the transactions, Hitachi will launch a mandatory tender offer for all remaining shares of Ansaldo STS in accordance with Italian law.
In total, the purchase agreement of AnsaldoBreda S.p.A. including real estate assets amounted to €30 million. As a result of the sale Finmeccanica Group's Net Debt at the end of 2015 will decrease by approximately €600 million.