c2c offers passengers bPay wristbands for access to cheaper travel
c2c is offering thousands of local rail passengers bPay wristbands, which can help them to access cheaper travel. National Express train operator, c2c, is introducing 'bPay by Barclaycard' contactless payment wristbands. bPay wristbands contain a small contactless chip that allows passengers to make 'touch and go' payments, in the same way as a contactless credit […]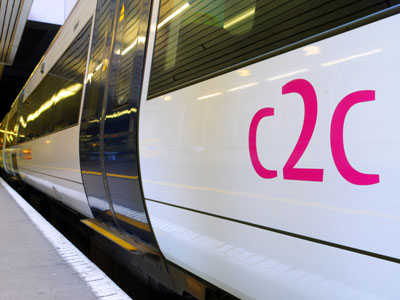 c2c is offering thousands of local rail passengers bPay wristbands, which can help them to access cheaper travel.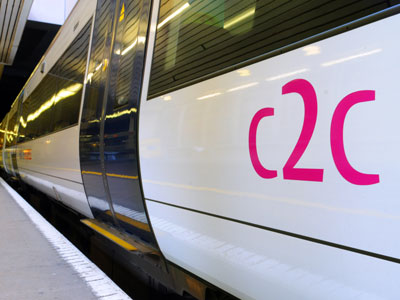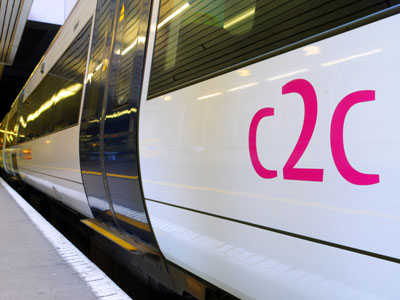 National Express train operator, c2c, is introducing 'bPay by Barclaycard' contactless payment wristbands. bPay wristbands contain a small contactless chip that allows passengers to make 'touch and go' payments, in the same way as a contactless credit or debit card. 8,000 selected local rail passengers in East London and Thurrock will be offered bPay wristbands.
bPay wristbands will help passengers reduce travel costs
These selected passengers all currently buy either weekly Travelcards or point-to-point season tickets within the Oyster pay-as-you-go area. Using a bPay wristband could help these passengers save money, as they become eligible for the lower daily and weekly capping that applies to contactless travel payment.
Those making the longest journeys could save up to £80 a month, compared to the cost of their current tickets.
c2c Managing Director Julian Drury said: "We're teaming up with bPay to help local rail passengers save money. If they register for one of these free wristbands, they can benefit from cheaper travel, plus make fast, easy and secure payments at thousands of retailers, every day. This is part of our plans to improve the service that c2c passengers receive by providing them with better value, increasing capacity and delivering better customer service."
bPay wristbands consist of a digital wallet, to which users add funds from a UK-registered Visa or MasterCard debit or credit card. This can be done either 'on the go' using the mobile app, online, or by setting up an account to do so automatically when their balance falls below a pre-set level.
Like any other form of contactless payment, bPay can also be used to pay for transactions of £30 and under, in over 300,000 locations across the UK.
bPay is the ideal solution for commuters
Tami Hargreaves, Commercial Director of Digital Consumer Payments at Barclaycard, said: "Every second counts on the morning commute and having to queue to buy your ticket, hunt down your purse from the depths of your bag, or encountering the dreaded red light at the ticket barrier because you need to top-up can feel like it's adding ages to the day. bPay is the ideal solution for commuters looking for a seamless way to pay for their travel, including for those currently without a contactless card, as it's quicker, easier and cheaper than a paper ticket. As well as using it for travel on c2c trains and the London transport network, bPay can also be used to pay for a whole range of purchases throughout the day, making it a truly convenient prospect."
Current c2c passengers who would benefit from switching are being emailed directly with a unique code to register for their free bPay wristband.
Contactless payment is currently available on c2c anywhere within the London Travelcard zones and at Chafford Hundred, Ockendon, Purfleet and Grays, as well as on TfL services and other rail operators in London. The contactless payment system will be extended to the rest of the c2c route by 2017.