Government awards Northern and TransPennine Express rail franchises
In a measure to ensure the development of a Northern Powerhouse, the UK government has announced its intention to award Northern and TransPennine Express rail franchises to Arriva Rail North Ltd. and First Trans Pennine Express Ltd.  An unprecedented £1.2 billion package of rail improvements has been announced for Scotland and the north of England following […]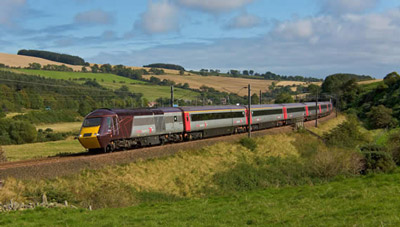 In a measure to ensure the development of a Northern Powerhouse, the UK government has announced its intention to award Northern and TransPennine Express rail franchises to Arriva Rail North Ltd. and First Trans Pennine Express Ltd.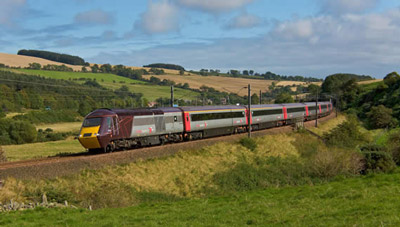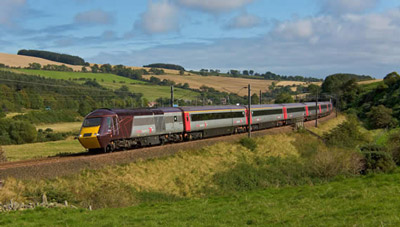 An unprecedented £1.2 billion package of rail improvements has been announced for Scotland and the north of England following the government's decision to award the Northern franchise to Arriva Rail North Ltd. and the TransPennine Express franchise to First Trans Pennine Express Ltd.  Today's announcement forms part of the Chancellor's mission to establish a Northern Powerhouse that will rebalance the economy. According to the government, the awarded franchises will boost rail services with brand-new modern trains, more seats, more services and a host of improvements to deliver a modern, 21st century passenger experience.
£1.2 billion rail improvement package for Scotland and the north of England
Chancellor of the Exchequer George Osborne said: "At the Spending Review we committed to the biggest rise in transport spending in a generation, with the north benefitting from major new investment, and now these new franchises are set to transform the connectivity, speed and capacity of rail services for families and businesses across the entire region."
As part of the government's commitment to ensure local passengers are at the heart of the rail network and devolve power to those that know their economies and customers best, the franchises will be jointly managed from Leeds by the Department for Transport and Rail North Limited – which represents 29 local authorities across the north.
Northern & TransPennine Express rail franchises
The Northern franchise represents one of the largest in the UK, currently providing more than 16,000 train services each week to a population of 15 million people. The awarded rail franchise will begin in April 2016 and run until March 2025.
Arriva has welcomed the Department for Transport's decision to award it the Northern rail franchise and has announced plans to deliver a £1bn investment programme to transform rail travel in the North of England.
"We will be investing more than £1 billion to deliver a step-change in quality for customers"
Improvements include the removal of Pacer trains within three years and a £400 million investment in 281 brand new air-conditioned carriages. The remaining fleet will be fully refurbished.
Additional improvements on the Northern network will include:
More services and faster journeys:

Over 2,000 more trains each week – an increase of 12 percent across the Northern network by 2019 – with more frequent, earlier and later trains offering passengers greater choice.

Greater capacity:

With more and longer trains there will be a 37 percent increase in peak time capacity.

Station improvements:

Investment in station facilities to make rail travel simpler and more comfortable by giving customers easier access to information and providing new seating and waiting areas.

Value for money and choice:

Creating easier ticketing options which include new advanced and off-peak fares – alongside improved retailing at stations.

Connecting customers:

Launching in 2019 with new trains, enhanced inter-urban Northern Connect services will provide faster city connections with free WiFi.

Northern employees:

45 currently unstaffed stations will be staffed while there will be extended opening hours at 54 locations.
Commenting on the announcement, Chris Burchell, Managing Director of Arriva's UK Trains division, said: "We are proud to be given the opportunity to transform rail travel for passengers in the North of England and to work closely with our partners to connect towns, cities and communities like never before.
"We will be investing more than £1billion to deliver a step-change in quality for customers and dramatically improving services, stations, information and ticketing.
"Our aim is to be the communities' local railway and to leave a positive lasting legacy for the North of England."
Alex Hynes, Managing Director for Northern Rail, added: "Investment in the next franchise is the news we want for our customers. More trains, better trains and major service improvements before the end of the decade will transform our customers' experience.
"It will deliver a rail network fit for the growing north and enable Northern to play an even greater role in rebalancing the UK economy. We look forward to delivering a new and exciting experience for our customers with Arriva."
First Group has also welcomed the government's decision to award the TransPennine Express franchise to the Group until at least 2023. The operator has committed to delivering more seats, more services and new trains with a 55 percent improvement in intercity connections across the region by 2019.
"We will work with local authorities, customers and community groups to give them a real stake in the future of their intercity rail travel"
The awarded franchise will see more than £500m invested to increase the number of carriages, equating to an 80 percent rise in capacity at the busiest times of the day. 220 brand new vehicles will be introduced by 2019 providing an additional 13 million seats a year and journey times will be improved thanks to 125mph state of the art intercity trains.
Additional Improvements will also include:
New and additional services for Scotland, including a new, direct Liverpool to Glasgow service from December 2018 with new electric trains and extending existing services beyond Newcastle to Edinburgh from December 2019, and bringing in additional services from Manchester to Glasgow and Edinburgh from December 2017
doubling the number of Manchester to Newcastle services and running more daily services to Hull from Manchester and Leeds, both from December 2017
Paperless tickets via mobile, available on all routes and for bus/rail journeys
Enabling Smart in the North – integrated ticketing with local smart card schemes
Free Wi-Fi on all trains by July 2018 with free TV programmes and films on demand
Free Wi-Fi on all trains by July 2018 with free TV programmes and films on demand

£2.8m investment in customer information systems at stations
FirstGroup's Chief Executive Tim O'Toole, said: "Our plans include investment in new and refurbished trains on every part of the network, with millions more seats available, free Wi-Fi and simpler smart and mobile ticketing, allowing us to build on the success we have had over the past 11 years, in which we have more than doubled passenger journeys on the network.
"We will work with local authorities, customers and community groups to give them a real stake in the future of their intercity rail travel. The new TransPennine Express will connect the North and keep people moving and communities prospering across the region."
Responding to the government's announcement on the rail franchises, Stephen Joseph, Campaign for Better Transport's Chief Executive, said: "We strongly welcome the big upgrades to rail services in the north that these franchises are promising. In particular, the commitment to buy new trains, something we championed through our 'Right Track North' campaign, against strong opposition from Government officials. This is long overdue and passengers in the north will be pleased to hear they will no longer have to endure the 30 year old Pacer trains. 
"The promise of extra services and better stations with more staff is also good news and we're pleased that the 'Rail North' grouping of councils will get some control over the new franchises."