Network Rail deploys winter fleet in preparation for cold snap
With temperatures expected to drop over the coming days and snow predicted in some parts of the UK, Network Rail prepares its orange army and winter fleet to reduce any resulting delays. Network Rail has revealed plans keep tracks clear of sleet, snow and ice expected in the coming days, deploying an army of workers […]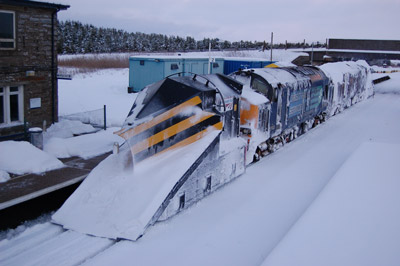 With temperatures expected to drop over the coming days and snow predicted in some parts of the UK, Network Rail prepares its orange army and winter fleet to reduce any resulting delays.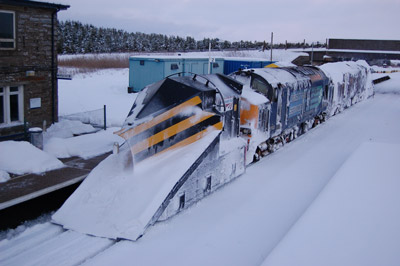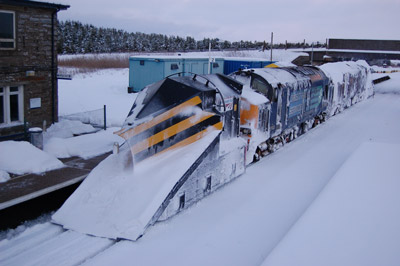 Network Rail has revealed plans keep tracks clear of sleet, snow and ice expected in the coming days, deploying an army of workers and its winter fleet so passengers aren't affected by unnecessary delays.
Like road and air travel, wintry weather can pose challenges for the rail network. To help keep passengers moving, Network Rail operates a special winter fleet – complete with snowploughs, hot air blowers, steam jets, brushes, scrapers and anti-freeze – to clear snow and ice from the tracks and has fitted over 100km of special heating strips to prevent ice building up on conductor rails which power trains in the south and south east of England.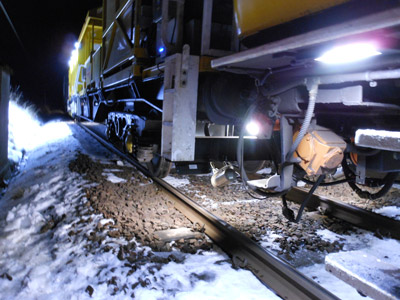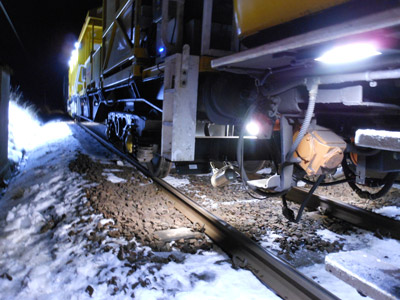 NASA-grade insulation and special heaters have been fitted to thousands of sets of points to prevent ice forming at key junctions, monitored by a combination of smart technology and helicopter-mounted thermal imaging.
Network Rail also works closely with train operators to run empty trains throughout the night to help keep tracks clear. Network Rail's workforce will also be patrolling the tracks day and night clearing snow and ice from junctions and tunnels.
Network Rail devises plans for winter weather conditions in September each year
A Network Rail spokesperson said: "With temperatures set to drop below zero across the country this week, thousands of our people will be patrolling the tracks day and night to clear snow and ice and keep passengers moving. We'll also be running our fleet of anti-icing trains and working closely with train operators to run empty passenger trains throughout the night to prevent ice forming on tracks and live power rails.
"For the toughest conditions, we have six specialist snow and ice treatment trains fitted with snowploughs, hot air blowers, steam jets, brushes, scrapers and jets for heated anti-freeze and compressed air to quickly de-ice tracks.
"More than four million people and thousands of businesses rely on our network every day, so it's vital we do all we can to provide a safe, reliable railway for passengers and freight whatever the weather. That's why we started our winter planning in September last year and have got the right mix of people, trains and technology primed and ready to go during the cold weather." 
Detailed forecasts from weather experts MetDesk are used by Network Rail to formulate local action plans during adverse weather in order to minimise any disruption to passengers. According to Network Rail, the forecasts cover not just the weather but how the conditions will impact on specific railway infrastructure such as the tracks, conductor rails and overhead power lines. A network of hundreds of monitoring stations also provides real-time weather data, enabling Network Rail to respond to conditions as they develop in real time.
Network Rail's winter preparedness regime begins in September each year. Special trains and equipment are fully checked and any repairs carried out, while contingency plans are reviewed and agreed with train operators.
Related topics
Related organisations