Rail satisfaction survey reveals a third of commuters experienced delays on last journey
A recent rail satisfaction survey conducted by Which? reveals one in three commuters were delayed on their most recent train journey. According to Which? commuters are still experiencing poor service on the UK's rail network with overcrowded trains, poor value for money, dirty trains and confusion with complaint handling being the cause of dissatisfaction. Which? […]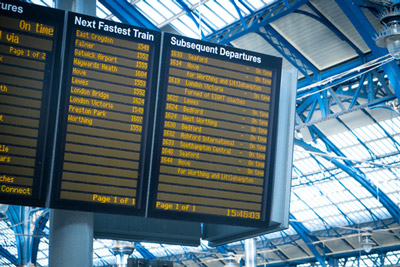 A recent rail satisfaction survey conducted by Which? reveals one in three commuters were delayed on their most recent train journey.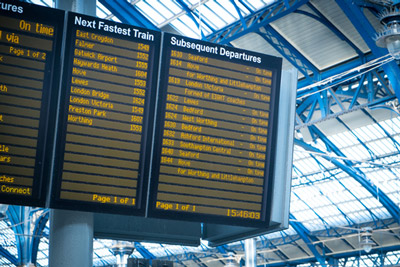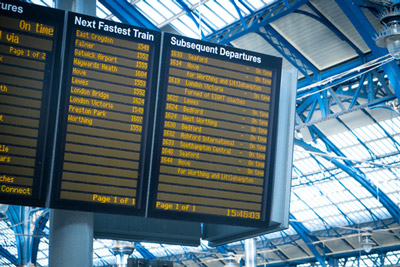 According to Which? commuters are still experiencing poor service on the UK's rail network with overcrowded trains, poor value for money, dirty trains and confusion with complaint handling being the cause of dissatisfaction.
Which? surveyed almost 7,000 commuter and leisure rail passengers in November 2015 about their train journeys during the past 12 months. Results reveal 32 percent of commuters experienced delays on their last journey, with 7 percent of respondents stating that their last journey was delayed by 30 minutes or more. Of leisure passengers, 15 percent experienced delays – 4 percent of these were delayed by 30 minutes or more.
Rail satisfaction survey passengers request extra carriages, better onboard facilities and punctuality
According to the rail satisfaction survey, operators with the worst customer score included Abellio Greater Anglia (47 percent), Thameslink and Great Northern, and Southeastern (both with 46 percent). However, at the top of the table Grand Central managed an overall score of 79 percent, achieving five stars for availability of seating, punctuality, cleanliness of trains, reliability and value for money. Hull Trains was a close runner-up with a customer score of 73 percent.
In addition to survey results, Which? will be submitting a dossier of passenger case studies to the Office of Rail and Road (ORR) detailing conditions faced by rail passengers. It also launched a campaign to 'make rail refunds easier' in December 2015, tackling issues with compensation arrangements for delayed rail passengers.
Which? executive director Richard Lloyd, said: "Our report shows that commuters are getting a raw deal from their train operator. Whether its dirty facilities on the train, overcrowding or delayed trains, it is clear operators need to up their game.
"Rail operators need to do much more to treat their customers fairly, providing better information and access to compensation when passengers are delayed. Passengers want to see action taken to make rail delay refunds easier and we have asked the regulator to investigate using our super-complaint powers."
Responding to the survey results, a spokesman for the Rail Delivery Group, representing train operators and Network Rail, said: "We're sorry when our passengers don't get the service they expect. We never want people to suffer delays or disruption. 
"Overall satisfaction among rail passengers is up significantly according to the latest comprehensive survey by independent watchdog Transport Focus, but we know that we can do better to run more trains on time more often.
"Billions are being spent on major upgrades to the railway producing better stations, better trains and better journeys. Train operators and Network Rail work hard together every day to deliver a better, more punctual railway and to improve customers' satisfaction with our services."
Sean English, Acting Managing Director at Grand Central Rail, said: We are delighted that the investment into our fleet last year has clearly paid off, and passengers are seeing the benefits on board. The fact that our passengers have recognised this is testament to us delivering against our commitment.
"As a small, open-access operator, we work innovatively to improve the experience for passengers. It is clear that the new seating and décor on our services is being noticed by passengers and we continue to pride ourselves on the reliability of our service. I am very proud of Grand Central's fantastic achievement and I am thrilled that our customers continue to express high levels of satisfaction with our offering."
Which? also asked rail passengers what they would like to see on trains. Results include extra carriages at peak times and better onboard facilities: