Network Rail completes four-year track renewal programme in Yorkshire
Network Rail's specialist engineering train has completed a four-year maintenance programme on the railways serving Yorkshire…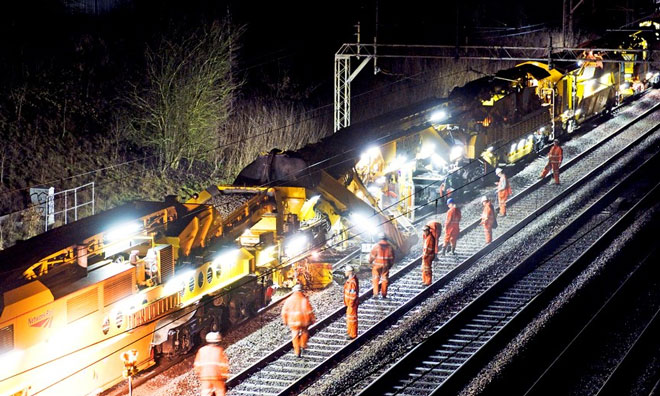 A specialist engineering train has completed a four-year track renewal programme on the railways serving Yorkshire.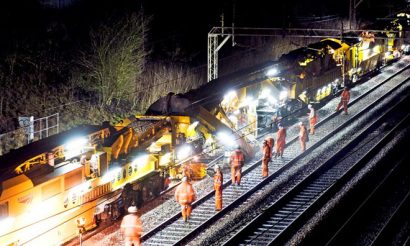 Network Rail's Track Renewal System (TRS) has been working five nights per week in order to minimise passenger disruption with the upgraded track providing passengers with smoother and more reliable journeys.
The TRS has replaced around 250 miles of track across Yorkshire and the routes which serve it, including on the East Coast Main Line. Since the work began in 2012, the distance replaced is equivalent to building a new railway from Kings Cross to Durham and is a key part of Network Rail's Railway Upgrade Plan.
The system has worked all over the region, including Leeds, Hull, York and Sheffield and completed its final shift on Saturday night on the East Coast Main Line between York and Doncaster.
The £40 million high-tech train is over a third-of-a-mile long and typically relays between half a mile of track per shift, minimising disruption and delays to passengers as it reduces the need for weekend closures.
Ben Brooks, TRS Project Director from Network Rail, said: "The Track Renewal System has worked across Yorkshire for the past four years. We hope railway users will feel the full benefit of the programme, as many may have been unaware that this work was being carried out."