Horizon™ – Nomad's new software platform set to transform the on-board rail passenger experience
Nomad Digital is pleased to announce Horizon™; the next generation in mobile routing software that is set to transform the on-board WiFi experience for rail operators and their passengers around the world…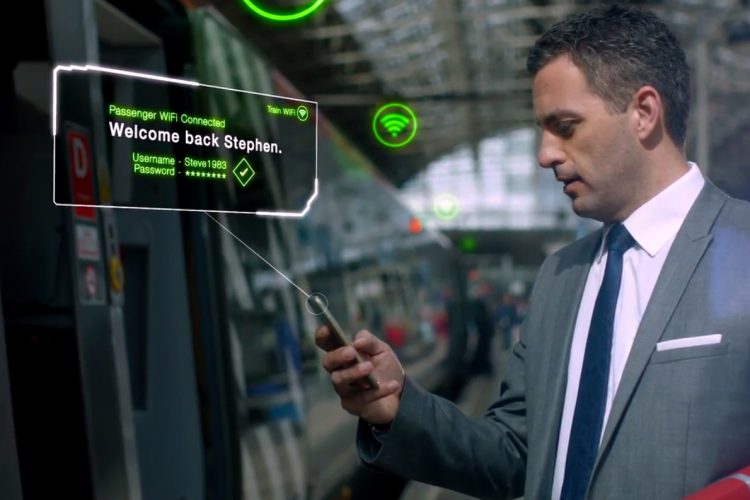 Nomad Digital, the world's leading provider of passenger and fleet connectivity solutions to the rail industry is pleased to announce Horizon™; the next generation in mobile routing software that is set to transform the on-board WiFi experience for rail operators and their passengers around the world.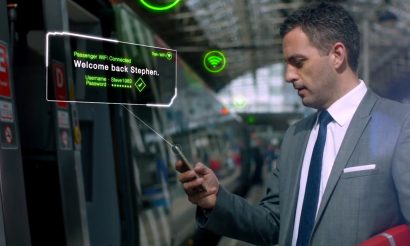 Horizon™ is an industry game-changer and the result of extensive research into both passenger and rail operator requirements, including a detailed analysis of the behaviours of modern cellular networks and the underlying technologies that can deliver the most optimum wireless broadband experience on a train. It is a complete ground-up redesign and implementation of mobile routing functionality to fully exploit the capabilities of modern cellular networks now and in the future.
For train operators, the Horizon software platform has the potential to increase average throughput performance by up to 300%, and importantly has achieved an industry-leading performance of up to 900Mbps data throughput. Extensive bandwidth management (QoS) ensures that the operator has flexibility over the prioritisation and differentiation of service.
Horizon is fully compatible with all of the most modern technologies and fully supports LTE-A. It comes with a fully integrated Portal and Content Management System, enabling rail operators to easily create and quickly distribute feature-rich page content to trains, in addition to having the capability to deliver enriched multimedia content and infotainment.
Horizon's open architecture, also accommodates the integration of third-party and industry-standard applications, enabling operators to significantly improve the speed of deployment and lower the cost of delivering both passenger and operational added value services. In an age of state-sponsored and criminal cyber-attacks, the security mechanisms of Horizon have been at the forefront of the new design.
For on-board rail passengers, Horizon will deliver significantly higher aggregated broadband WiFi speeds to the train, and offers the potential for more sophisticated content to be delivered more quickly therefore improving the overall on-board experience for passengers.
Improved fleet management and cost savings are generated through enhanced telemetry and rich APIs – with more extensive information on system performance.
Designed and developed using industry-standard protocols and operating systems, Horizon will deliver significant enhancement in connectivity and broadband performance to all currently deployed Nomad WiFi solutions, with full compatibility for all existing and new customers. Horizon will be available on all new Nomad CCU routers shipped from January 2017 and is backwards-compatible with all current Nomad CCUs.
Andrew Taylor, Nomad Digital Group CEO, said: "Since 2002, Nomad has pioneered the development and delivery of WiFi broadband on trains, and the announcement today of our new next-generation Horizon software platform, will create a significant step-change in performance for both our existing and new customers, and their passengers."
Alf Pilgrim, Nomad Digital CTO, said; "Adopting a highly-scalable, flexible software platform, is of strategic importance to our customers, and it is our strong belief that Horizon will be a game changer in the industry ensuring the hardware platforms and associated networking technology can perform to their maximum."