Delay Repay 15 compensation scheme for rail passengers announced
Posted: 13 October 2016 | Katie Sadler, Digital Content Producer, Global Railway Review | No comments yet
The UK government has announced Delay Repay 15 – a new compensation scheme for rail passengers if their train is more than 15 minutes late.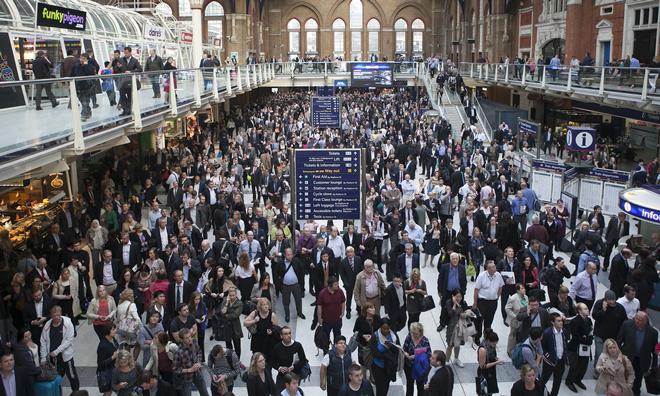 Transport Secretary Chris Grayling has announced a new rail compensation scheme allowing passengers to claim if their train is delayed by more than 15 minutes. Delay Repay 15, as it is known, will be introduced within months on Govia Thameslink Railway services, including Southern, and then rolled out across the country.
Delay Repay 15: passengers able to claim 25% of the cost of a single fare for 15 -29 min delays
Under the scheme, passengers will be able to claim 25% of the cost of a single fare for delays between 15 and 29 minutes. The existing compensation thresholds will apply for delays from 30 minutes with passengers able to apply for compensation through the train operating company.
The existing 'Delay Repay' thresholds are:
50% of the single fare for delays of 30 to 59 minutes
100% of the single fare for delays of 60 minutes or more
100% of the return fare for delays of 2 hours or more
Commenting on the introduction, Transport Secretary Chris Grayling said: "We recognise that, above all else, passengers want a reliable train service, but when things do go wrong it is vital that they are compensated fairly. 'Delay Repay 15' is a major improvement for passengers and we are working with train companies to make it as easy as possible for passengers to claim their rightful compensation."
Today's move follows the introduction of the new National Rail Conditions of Travel which is now in line with the Consumer Rights Act.
"Together with the Consumer Rights Act, this policy shows we are putting passengers first and making sure they receive due compensation for poor service," added Mr Grayling.
Reacting to the government announcement, Paul Plummer, Rail Delivery Group chief executive, said:
"Everyone in the railway wants trains to run on time and when things go wrong we want to put them right.  Passengers are getting an even better deal with improved rights and new arrangements for getting their money back.
"We know that every minute counts for passengers and we understand the argument for wanting to start the compensation clock ticking earlier, especially for commuter services. The rail industry is always ready to work with government on plans which benefit passengers.
"For longer distance services we need to recognise that passengers have much greater choice and we need to make sure that the overall fares and compensation arrangements deliver the best possible value for passengers and taxpayers.
"Train companies are paying out more in compensation for delays, and making it easier to apply for. A new nationwide campaign to raise awareness of how to claim money back for delays starts next week."