First partly-refurbished train for Northern unveiled
Northern has unveiled its first partly-refurbished train which will go into service on the York to Blackpool route…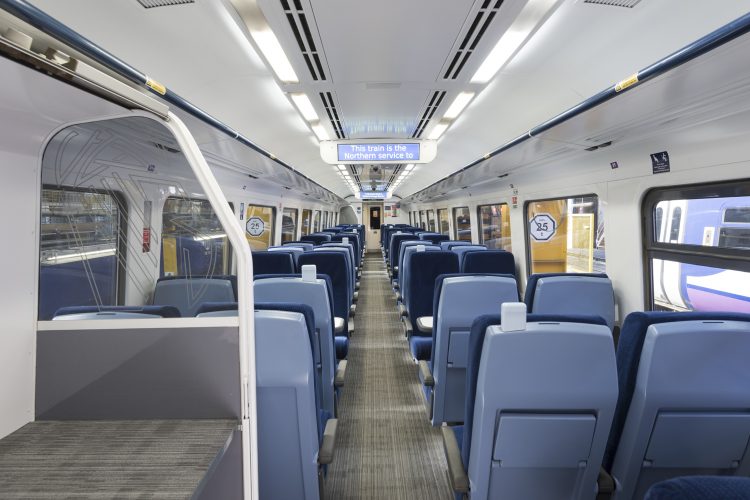 Northern – the UK's largest train operator outside of London – has unveiled its first partly-refurbished train; a Class 158 unit (158 752) which goes into service on the York to Blackpool route, operating between York, Leeds, Bradford, Blackburn, Preston and Blackpool.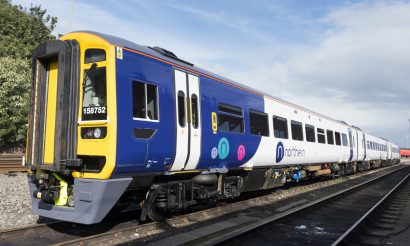 The unit is the first of its kind to receive Northern's new external livery featuring a fresh, modern look for the operator.
The interior of the train has also changed. Carriages have been repainted, new carpets have been laid, and seat cushions have been replaced and recovered. New LED lighting has also been fitted to create a lighter and brighter on-board environment.
People of reduced mobility will see an enhancement to their travel experience too, with designated wheelchair spaces in the carriages, the addition of 'call for aid' facilities and an improved passenger information system. On-board toilets have also been refurbished and include improved baby changing facilities.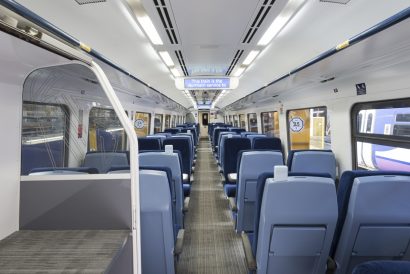 Alex Hynes, Managing Director for Northern, comments: "We are committed to bringing real improvements for our customers and transforming rail travel in the North, but we appreciate this won't happen overnight. Our trains will be phased-in and out of refurbishment in order to ensure minimum impact on our daily services, and we are excited to welcome this first milestone; our first train back in service for our customers. There are still plenty of improvements to come for this train and the rest of the fleet, including the installation of free customer Wi-Fi and even further enhancements to the on-board experience, but we think our customers will agree that this is a great start."
As well as the refurbishment of the entire fleet, which includes seven classes of train, 281 brand new carriages will be introduced as Pacer trains are removed from service.