SNCF places order for 40 Omneo Premium double deck EMUs for Normandy
SNCF has placed an order for 40 Bombardier Omneo Premium double deck intercity trains on behalf of the region of Normandy.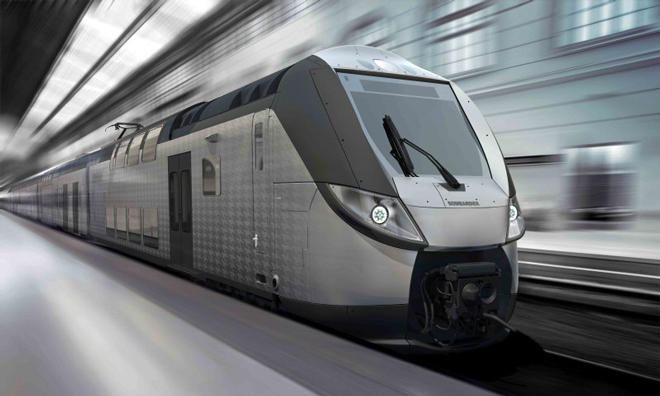 Bombardier Transportation has confirmed it has received an option order for 40 Omneo Premium double deck Electric Multiple Units (EMUs) from SNCF on behalf of the Normandy Region. The order, valued at approximately €585 million ($620 million US), is part of a contract originally signed in 2010 to provide up to 860 double deck trains to the French Regions. Normandy plans to roll out the new trains at the end of 2019 to improve comfort and capacity by over 20 percent compared to existing fleets on the Paris-Rouen-le Havre and Paris-Caen-Cherbourg lines
Omneo Premium to increase capacity by 20 percent compared to existing fleet
Laurent Bouyer, President of Bombardier Transportation in France, said: "This is the first order for the newly-designed Premium version of our Omneo double deck platform". "Passengers will benefit from over 100 additional seats and a new-level of rail travel comfort and style. Designed by our teams in France, the OMNEO product family, which includes the Regio 2N train, is currently the key structuring project for our Crespin site and for the French rail industry."
Travelling at speeds of up to 200 km/h, the new Omneo Premium trains are equipped with WiFi, USB charging ports and standard power plugs. Each vehicle is 135m-long and offers 470 seats with integrated lighting.