Number of people risking their lives on the railway hits 10-year-high
New figures show that more people than ever are risking their lives on the rail network by trespassing on the tracks.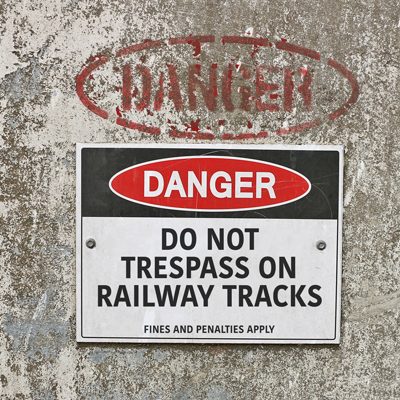 New figures from Network Rail and the British Transport Police show that more people than ever are risking their lives on the rail network by trespassing on the tracks.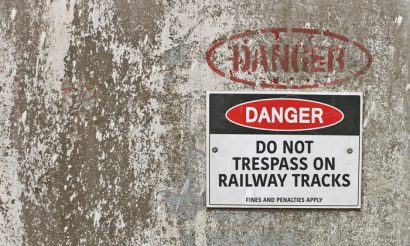 The data looked at trends over the last 10 years and showed that at least one person every hour trespasses on tracks. It also highlighted worrying seasonal peaks in the number of incidents, with spring and summer seeing over double the amount of young trespassers compared to the winter months.
"Every April we see a huge rise in the number of people taking a risk on the rail network and it's worrying that these numbers seem to be going up," said Allan Spence, Head of Public and Passenger Safety at Network Rail. "Britain has the safest railway in Europe but still too many people lose their lives on the tracks. The dangers may not always be obvious but the electricity on the railway is always on and trains can travel up to 125 miles per hour, so even if they see you, they can't stop in time."
Last year there were more than 8,000 incidents across the rail network of people risking their lives – an 11% increase on the previous year – and young people are more likely to take a risk, with just under half of those killed under 25.
The data highlighted that:
72% of trespassers who died over the last 10 years were struck by a train
17% were electrocuted
11% were killed by a fatal fall on or near the railway
42% said taking a shortcut was their motivation and 19% cited thrill-seeking
In response to this, Network Rail and BTP have launched a 'Tackling Track Safety' programme where Network Rail community safety managers and BTP officers will teach children about railway safety.
The figures also highlighted that youth trespass is more prevalent in areas where there is socio-economic deprivation and the safety programme will specifically tackle these areas. Network Rail has also joined forced with children's charity Bernardo's to raise money and encourage safety education for children.
To find out more about safety on the railways, look out for Global Railway Review's Issue 3 In-Depth Focus section on Level Crossing Safety, out on 17 May. Click here to register for your copy.