24-hour night services for London Overground line
Services on part of the London Overground in East London will begin running 24-hours at weekends from the end of 2017.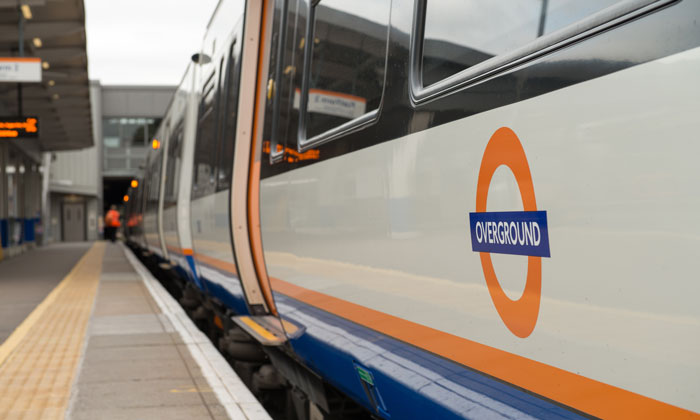 London Overground night services will start operating from December 2017 on Fridays and Saturdays along the East London route between New Cross Gate and Dalston Junction. It will then be extended to Highbury & Islington in 2018.
The addition of a Night Overground service follows the huge success of the Night Tube, which has already seen more than 6.5m journeys made since it began in 2016.
Alongside the Night Tube, it will help create more jobs and boost the local economy. Night Tube services are already playing a key role in opening up London's night-time economy, with the network estimated to provide a boost of £77m a year and support around 2,000 permanent jobs.
The East London route serves a culturally diverse swathe of the capital rich in museums, galleries, restaurants, bars and night spots. The service will help those working shifts in East London's thriving hospitality and service sectors, and those who live in the outer London zones, by substantially reducing their journey times. It will also be hugely beneficial for other night shift workers going to and from work, including those in the emergency services.
Connecting with the Night Tube network at Canada Water on the Jubilee line and, from 2018, Highbury & Islington on the Victoria line, the Night Overground will transform journeys for thousands of people.
"Expanding night services to this key part of London Overground will make it easier for customers to enjoy the vibrant night time culture that East London has to offer, supporting the economy in this much-loved area of the capital, commented Jonathan Fox, TfL's Director of London Rail. "The Night Tube has already provided a boost to our economy and supported thousands of permanent jobs. We hope the Night Overground will build on this success even further." 
Due to Crossrail work taking place at Whitechapel station, London Overground night services will initially not call at the station until works are complete. Services are expected to call at the station from summer 2018.
All stations along the route will be staffed at all times while trains are running, with CCTV, modern lighting and help points throughout.
In the future, the Night Tube will be extended to parts of the Metropolitan, Circle, District, and Hammersmith & City lines once modernisation programmes are complete in 2023.