Vossloh accessing new markets in China and Russia
The Vossloh Group is entering new markets in China and Russia…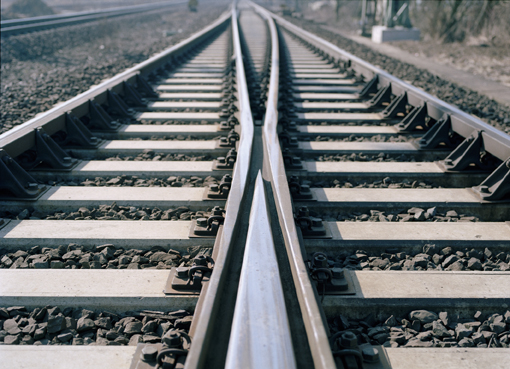 In China, it is setting up a new joint venture for the production of turnouts while a first order for the supply of rail fasteners to Russia will enable Vossloh to access this nation's rail infrastructure market.
"With the new Chinese joint venture and our entry into the Russian market we are pushing ahead systematically in our international business. This involvement in two of the world's biggest rail markets underscores our growth in attractive regions," said Werner Andree, CEO of Vossloh AG. Along with the USA, China and Russia rank among the world's three largest rail markets.
Vossloh establishing a second foothold in China: a turnout production plant
Vossloh, the Chinese family-owned company Huaxing and China Railway Material Group (CRMG) have now signed the agreements to set up a joint venture in China. The venture will build by the end of 2011 a production plant with an annual capacity for 2,600 switches, corresponding to sales of around €75 million, on a Huaxing site in Wuhu, near Nanjing in Anhui province.
"The switch plant takes into account the strong expansion of local passenger transport and the rising infrastructure requirements on the part of China's industrial customers," emphasized Andree. "The venture is an extension to our proven association with CRMG. We are therefore setting up a second foothold for our business in China." CRMG, a subsidiary of China Railway Construction Corporation (CRCC), is also partnering Vossloh in rail fastener production in China.
Vossloh will hold a 50-percent stake in the new joint venture whose budgeted expenditures in 2011 will add up to the equivalent of €30 million. It will employ a workforce of up to 500. The marketing of the switches in China will mostly be handled by CRMG.
Shipment of rail fasteners to Russia
Vossloh has signed a contract for the delivery of W30 rail fastening systems with Russia's state rail RZD. The new kind of fastener, specially developed for the Russian market, complies with all the requirements of Russia's rail network and has been homologated and officially approved since September 2010. The total contract is valued at close to €10 million and initially covers the modernization of 200 km trackage. Shipments will take place this year. RZD operates one of the world's longest rail networks with a length of around 85,000 km. Over the period up to 2030 heavy expenditures have been earmarked for modernization and expansion.
Related organisations
Related people