Invensys Rail awarded Salisbury to Exeter signalling recontrol contract
Invensys Rail has been awarded a contract by Network Rail for the Salisbury to Exeter Signalling Recontrol programme…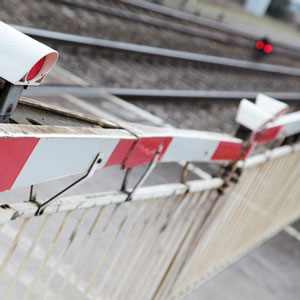 Invensys Rail has been awarded a contract by Network Rail for the Salisbury to Exeter Signalling Recontrol programme, the scope of the contract covering all design, testing, installation and commissioning work.
The project will see the replacement of life-expired signalling equipment with three Solid State Interlockings, with signalling control being moved to the Basingstoke Area Signalling Centre (ASC).
Covering a 90 mile route between Salisbury and Exmouth Junction, the programme of work includes the re-interlocking and renewal of lineside signalling. The existing building layout at Basingstoke will be modified to accommodate a new combined signaller-control and indication panel, and will also include provision for a further panel to be installed at a later date as part of the Poole to Wool Project.
Four existing manually controlled barrier level crossings will be re-controlled to Basingstoke, whilst the existing automatic half-barrier and user-worked level crossings will be retained – with supervision transferred to the ASC. Video from all the CCTV level crossings being re-controlled will also be transmitted to Basingstoke ASC using the Fixed Telecoms Network.
Commenting on the programme, Rob McIntosh, Invensys Rail's Delivery Director, said: "Naturally we're delighted to have been awarded this contract and we're looking forward to working closely with our colleagues at Network Rail to deliver the programme. Our delivery team has already begun detailed work on the scheme which will build to three key commissionings, the final one scheduled for 2012"
Invensys Rail, a division of the global technology company Invensys plc, employs over 4,000 people and is operational in over 30 countries around the world delivering state of the art railway control and communication solutions.
For more information on Invensys Rail's systems and capabilities visit www.invensysrail.com
Related organisations
Related people