Network Rail unveils masterplan for Leeds Station
Leeds passengers are set to benefit for a better station under plans unveiled today by Network Rail…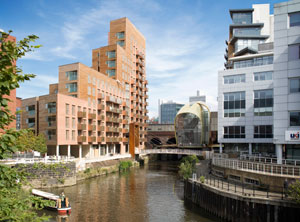 Leeds passengers are set to benefit for a better station under plans unveiled today by Network Rail.
The masterplan combines eight separate projects that together will ease congestion, provide better facilities and improve the overall environment of the gateway to Leeds.
Plans include a new entrance and concourse on the south side of the station, a better choice of shops and restaurants on the north concourse, improvements to the New Station Street entrance and 350 extra car parking spaces for passengers.
The first phase of work begins on the South concourse in June to reduce congestion on the concourse and on the North concourse a new Sainsbury's will open in August this year. Metro (the West Yorkshire Passenger Transport Executive) has secured funding for the new Southern Entrance, which it is hoped will open by mid 2014.
A new multi-story car park and improved short-stay and drop-off facilities are also due to be completed by mid 2014. Passenger numbers in Leeds are set to rise by 16% by 2014 and by 62% by 2029*. These upgrades, planned in partnership with Metro and delivered in partnership with commercial developers, will make sure that Leeds is able to cope with future demand and provide a welcoming environment for travellers.
Gavin McKechnie, head of retail at Network Rail, said: "The continued success of the railway has enabled us to make these investments. We are committed to improving stations for passengers, and these planned projects at Leeds Station will do just that – providing a gateway Leeds can be proud of and a destination for people to eat, meet and shop."
Richard Lungmuss, route director for Network Rail, added: "Leeds station is the gateway to the city for visitors and businesses alike. Thousands of passengers already pass through each day. "With passenger numbers in Leeds predicted to surge by 63% by 2029, these value-for-money investments and upgrades are essential to make sure we provide the best possible station and are able to cope with future demand for rail services."
"At the consultation sessions we held with Network rail, people told us how impressed they were with the striking new entrance design, and that the time saved by being able to reach businesses south of the city centre will be a big advantage to them," said Metro Chairman Cllr Chris Greaves. "And it will encourage business, residential and leisure growth south of the river, which is a benefit to Leeds and the wider City Region.
"The new entrance, which we estimate will handle around 20% of the current station footfall, is designed to tie-in with the existing western footbridge, avoiding the cost of redeveloping the narrower, eastern footbridge.
Related organisations
Related people