Thales appoints new head of UK's transport business
Alistair McPhee has been appointed VP of Thales UK's transportation systems business…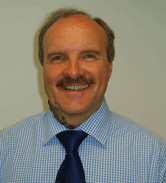 Alistair McPhee
Alistair McPhee has been appointed VP of Thales UK's transportation systems business.
In August 2010 Alistair joined Thales to lead the rail signalling part of the business, with a specific focus on various large Transport for London contracts, and in particular, the Jubilee and Northern line upgrade programme, and key Docklands Light Railway upgrades for the Olympics.
Alistair has worked within the rail industry for the past nine years, and previously was with Westinghouse Rail Systems, a subsidiary of Invensys. At Westinghouse, Alistair joined as Projects Director, and for the last three years of his career there he led the business in the post of Managing Director.
Before joining Westinghouse, Alistair was with BAE Systems Marine, holding various senior project management roles. In his last year was promoted to Deputy Managing Director.
Alistair's early career was in the defence sector where he spent 15 years working for Glasgow-based Pilkington Optronics, which is now part of Thales UK. Here he led the engineering group and latterly was in charge of business development for naval systems.
Alistair takes over the transportation systems business from Peter Batley, who has moved into a new role at Thales UK's headquarters in Weybridge.
Related organisations
Related people