Cyber-security risks and requirements in metro networks: A deep dive
Supported by:

Join this webinar with Waterfall Security Solutions which focused on cyber-security risks and requirements for new and existing metro networks.
Cyber-security in metro networks is evolving rapidly. Across the world, new metros are being built with a fresh look at cyber-resilience, which is materially impacting automation and other requirements. In parallel, older metros are evolving to become increasingly digitalised, with IT/OT connectivity requirements that must coexist with safety imperatives in systems such as communications-based train control (CBTC).
In Europe, the Technical Specification TS-50701 is finally a reality. With the specification, the cyber-security landscape has changed for metros, affecting bids and forcing a reckoning for existing cyber-defences, especially for network segmentation designs for control centres, signalling, energy systems and rolling stock in urban metros and tramways.
In this webinar we explored:
The most pressing cyber-security risks for metro networks
Cyber-security requirements for new and existing metro networks
The role of TS-50701 in evolving the posture of European metro networks, and what may be ripple effects in other regions
Real world examples, extracted from current bids and cyber-security projects from the international landscape.
Speakers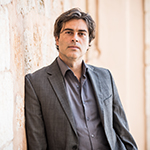 Jesus Molina, Director of Industrial IoT, Waterfall Security Solutions
Jesus is a security expert with years of experience in both OT and IT security, with a focus in manufacturing and critical infrastructure. A former hacker, his early research on offensive security for building automation has been echoed by many publications, including Wired and The Register. He also co-authored the Industrial Internet Security framework, regarded as one of the most comprehensive studies on securing connected operational systems. Jesus holds several security-related patents and has published many research articles on diverse topics including intrusion detection, building security infrastructure, cloud security and IoT security. He also co-organised the IoT Sandbox at the RSA conference, displaying real time hacks on everyday IoT items. Jesus holds a M.S. and a Ph.D from the University of Maryland.
FAQs
Is the webinar free?
Yes – there is no charge to watch the webinar, either live or on-demand.
When will the webinar take place?
The webinar will take place live on 16 November at 15:00 GMT
I'm busy. Can I watch it later?
The webinar will become available to watch on-demand shortly after the live webinar takes place.
What are the benefits of attending live?
During the live webinar, you'll be able to ask the speakers your questions, which will then be answered during the live Q&A session towards the end of the webinar.
How long will the webinar be?
This webinar will last for up to one hour.
Who will be moderating?
Craig Waters, Editor, Global Railway Review 
What do I need to watch this webinar?
All you need is a computer with an internet connection. Be sure to use headphones if in an office environment.
Do I receive a certificate?
Yes, you will receive a certificate if you attend the webinar live. The certificate will be sent with your on-demand video link.