Accelerating railway digitalisation with private wireless networks
Supported by:

This webinar explored how mission-critical communications networks can enable new signalling, train control, and digital applications for modern railways to be more productive and prepared for the next age of Industry 4.0.
The digitalisation of railway operations is envisioned to increase capacity, reduce cost, improve service quality and reliability, and maximise asset usage and efficiency. It can also help meet sustainability and urbanisation objectives.
On a wider scope, Industry 4.0 will profoundly affect how industry sectors, including railways, will work in the future as it brings unprecedented levels of operational process automation, usage of digital applications/services, and secure and highly reliable connectivity.
Communications technologies, particularly wireless, play a key role in this digital transformation. For example, 5G is the foundational technology for the Future Railway Mobile Communication System (FRMCS). Next generation train to ground communications can enhance broadband services in metro railways. Rail yard processes and productivity can be improved with better connectivity.
Mission-critical communications networks consisting of LTE/5G private wireless and IP/optical backbone provide reliable connectivity focused on operational assets and users. They will enable new signalling, train control, and digital applications for modern railways to be more productive and prepared for the next age of Industry 4.0 technologies and use cases.
This webinar explored:
Latest railway communications technologies
Key use cases improving flexibility, efficiency, automation and security
Case studies in deployments and research activities.
Speakers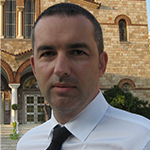 Karsten Oberle, Head of Rail, Nokia
Karsten received the Dipl.-Ing. (FH) degree in communications engineering from the University of Applied Sciences 'Fachhochschule für Technik' Mannheim, Germany, in 1998. In the same year, he joined the Alcatel Research Center in Stuttgart. As Head of Rail at Nokia, he is responsible for expanding Nokia's business in the railway sector with a current focus on the future of rail communication (e.g. FRMCS, 5G), cyber-security for railways and analytics. This includes building and managing new sales programmes, steering of global business development activities, and guiding regional sales and marketing teams on customer engagements.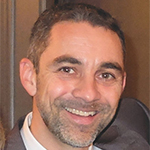 Pierre Cotelle, Telecom Networks Solution Director, Alstom
Pierre has built his experience in the telecoms industry during 12 years, mainly within NORTEL in France and abroad. He joined Alstom 15 years ago to set-up the Networks & Telecom department in charge of building and delivering solutions for the railway and urban rail segments. He contributes to Alstom's transformation by introducing new telecom technologies for the benefit of rail digitalisation, through advanced research, R&D programmes and tendering activities. He has introduced the LTE technology for signalling and digital services since 2014 and now focuses on 5G/FRMCS as the following step. He drives Alstom's telecom networks roadmap and represents the company in several European and International organisations.
FAQs
Is the webinar free?
Yes – there is no charge to watch the webinar, either live or on-demand.
When will the webinar take place?
The webinar will take place live on 12 April at 10:00 BST
I'm busy. Can I watch it later?
The webinar will become available to watch on-demand shortly after the live webinar takes place.
What are the benefits of attending live?
During the live webinar, you'll be able to ask the speakers your questions, which will then be answered during the live Q&A session towards the end of the webinar.
How long will the webinar be?
This webinar will last for up to one hour.
Who will be moderating?
Craig Waters, Editor, Global Railway Review 
What do I need to watch this webinar?
All you need is a computer with an internet connection. Be sure to use headphones if in an office environment.
Do I receive a certificate?
Yes, you will receive a certificate if you attend the webinar live. The certificate will be sent with your on-demand video link.