Ensuring uninterrupted service through monitoring catenary tensioning
Supported by:

To ensure uninterrupted service and the safety of rail infrastructure, the monitoring of catenary tensioning is essential for entire networks.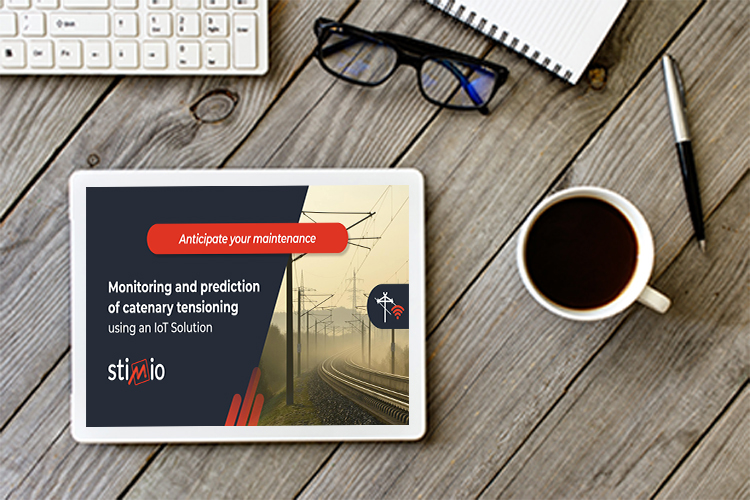 In extreme weather conditions, such as high temperatures, the counterweights are lowered and can reach the stops. This means that the mechanical tension is no longer maintained, the contact wires are no longer horizontal and can break when the pantograph passes or create electric arcs. To prevent this from happening, on-the-spot verifications and interventions happen very frequently, but they are very costly.
This is why Stimio has deployed a remote monitoring solution which drastically reduces the number of inspection rounds and, at the same time, avoids the disruption of the service. In order to avoid contact wire breaking, in spite of temperature variations, the tension must be constant.
To find out more about the features, system architecture and technical characteristics, download the brochure.