eBook: Digital developments in rail
As the digital transformation of the rail industry continues, Global Railway Review has produced this eBook to showcase a variety of innovative projects and developments that are embracing digital solutions.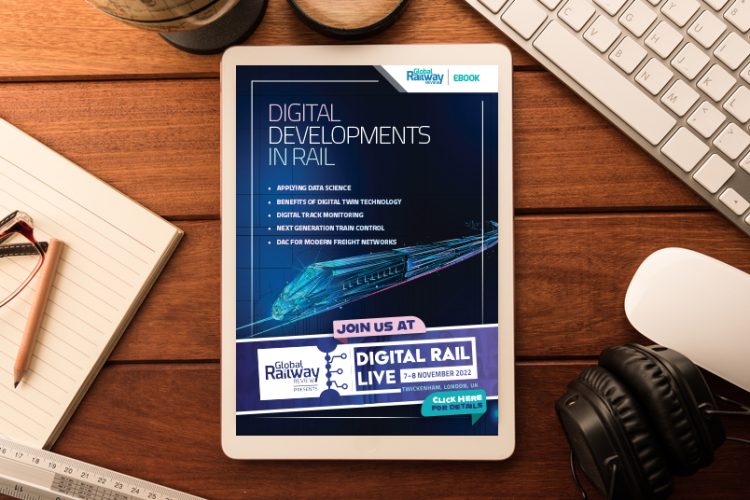 The rail industry is continuing its journey towards digitalisation. As the sector strives to become the preferred mode of transportation for people and goods, rail must become more competitive when its comes to safety, reliability and performance. A key enabler for this step change is the utilisation of digital technologies and innovation.
This eBook from Global Railway Review pulls together some of the key content recently published in our print magazine and on our website – you'll find some useful links to help you understand more about rail's digital transformation, including:
Applying data science
Benefits of digital twin technology
Digital track monitoring
Next generation train control
DAC for modern freight networks.
Download the eBook here.
And if you are interested in any of the topics presented in the eBook and want to learn more about rail's digital transformation, then Global Railway Review's Digital Rail event is the place for you! So secure your ticket at Digital Rail 2022, taking place on 7 & 8 November 2022 at Twickenham Stadium in London, UK.