Product Showcase: State-of-the-art rail milling technology – Linsinger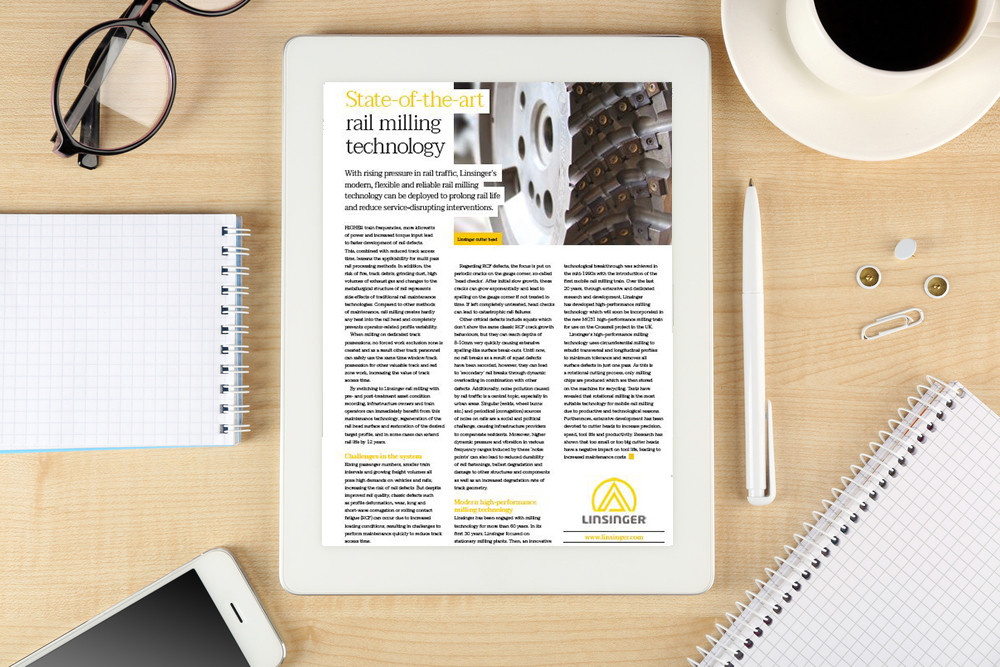 With rising pressure in rail traffic, Linsinger's modern, flexible and reliable rail milling technology can be deployed to prolong rail life and reduce service-disrupting interventions.
Higher train frequencies, more kilowatts of power and increased torque input lead to faster development of rail defects. This, combined with reduced track access time, lessens the applicability for multi pass rail processing methods. In addition, the risk of fire, track debris, grinding dust, high volumes of exhaust gas and changes to the metallurgical structure of rail represents side effects of traditional rail maintenance technologies.
Issue
Related organisations