Restoring rail passengers' trust and incentives for clean mobility 'made in Germany'
Considering the COVID-19 pandemic, Michael Fohrer, President of the German Railway Industry Association (VDB), looks at how rail passengers' trust can be restored and the importance of establishing political incentives for clean mobility 'made in Germany'.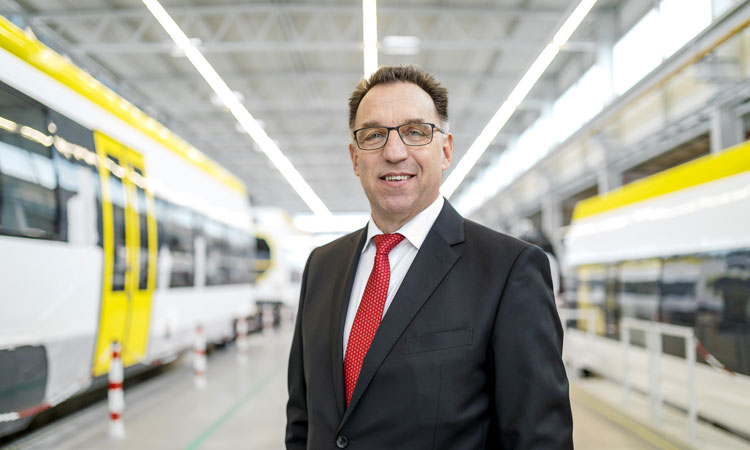 Necessary measures to contain the COVID-19 pandemic have led to a drastic economic downturn in Europe. The railway industry is no exception. Under strict health protection measures, Germany's railway industry has maintained systemically relevant services. However, our industry is only as strong as its weakest link in the value chain, and we are vulnerable to shutdowns across the globe. Nevertheless, overall, our supply chains are strong, diversified and reliable for the time being.
Still, we must face the risk of an economic aftershock. Railway operators are currently hit with significant revenue losses due to decreasing passenger numbers. Rail operations will not return to normal levels for an unknown period of time. Hence, the demand for new rail products might decrease. However, I am pleased to see that there is political awareness in the German government of the importance to link economic recovery to clean mobility. It is now essential to regain passenger trust and establish political incentives for clean mobility.
Economic recovery should not come at the expense of ambitious climate goals. Stimulus measures need to be integrated into a large‑scale climate protection strategy. Investments in low‑emission, sustainable mobility – as well as digital infrastructure – directly translate into jobs and regional added value. A strong railway industry will function as a durable economic engine after the crisis. Industrial value chains must be maintained throughout the pandemic. At the same time, it is essential to look ahead and draft stimulus measures promoting green technologies rather than restoring a high-emission economy. VDB proposes the following three measures to relaunch clean mobility 'made in Germany'.