Are Europe's rail operators on a slow train to recovery?
Tania Tsoneva, Director of EMEA Infrastructure from S&P Global Ratings, explains why there is not just a single route to the European rail sector's recovery from COVID-19.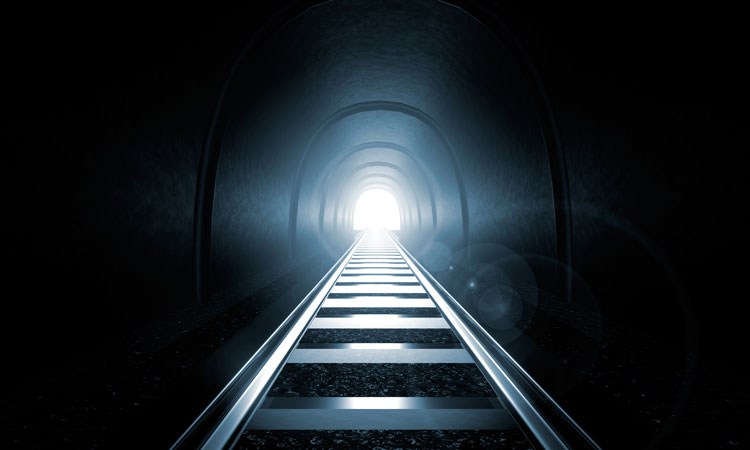 The COVID-19 pandemic is placing immense strain on European rail travel: In the lockdown months between March and May 2020, rail passenger traffic declined by more than 90 per cent in many European countries, including Italy, France, and the UK. Health concerns, public health advice or ongoing travel restrictions are still preventing rail passengers from embarking on travel on typically crowded routes, which means only a partial recovery has been evident thus far.
We can therefore assume the recovery will be gradual. Rather than being linear, any recovery is more likely to ebb and flow. Similar to what we saw in August and September 2020, passenger numbers are likely to be subdued in the coming winter months. Looking to 2021, we will likely see a slow return in customer confidence, as well as the uncertain macroeconomic backdrop and possibly rising unemployment rates keeping traffic below pre-pandemic levels for the time being. Travel could rebound more quickly than our preliminary estimates, which stipulate a return to pre-pandemic levels by 2023 at the earliest and are based on the assumption of widespread availability of effective immunisation by the middle of 2021.
Rail recovery will not be linear
Throughout the pandemic, international rail travel has been hit hardest. Cross-border travel could be affected to a similar extent as the aviation sector, leading us to use similar assumptions including a 60-70 per cent drop in European rail passenger traffic in 2020 compared with 2019. In our revised recovery scenario, S&P Global Ratings predicts a 45-60 per cent decline in European passenger traffic (across both domestic and international routes) in 2020 – a steeper decline than our previous scenario of 35 per cent.
…the recovery for each rail service type will not be a linear process.
Rail freight held up better than passenger rail during the lockdown months, but its recovery remains contingent on several factors, namely: Economic conditions; industrial production; and the energy transition. We forecast rail freight volumes to fall by as much as 10 per cent this year. To date, the performance in key markets such as Russia is relatively positive, with a 4.4 per cent drop year-on-year to August 2020.
Nonetheless, the recovery for each rail service type will not be a linear process. Instead, it is expected to vary by country according to region-specific travel patterns. For instance, countries that were more successful in controlling the virus, such as Denmark, or less stringent in terms of restrictions, such as Sweden, are witnessing a strong rail traffic rebound. Similarly, the early lifting of restrictions in Germany has led to rail passengers on both regional and high-speed services returning in line with our earlier expectations.
In emerging markets, such as Russia and the Commonwealth of Independent States (CIS), the appeal of rail travel remains strong, largely because train tickets are more affordable than airline tickets. On the other hand, commuter traffic is more difficult to forecast and is still relatively low in the Netherlands and the UK, where passenger numbers are down to about 35-40 per cent of pre-pandemic levels.
Government support will be critical
In turn, weaker passenger numbers have put pressure on European rail operators' underlying (stand-alone) credit metrics. And, without extraordinary government support, negative rating actions could follow since even moderate revenue shortfalls can lead to a significant worsening in financial credit ratios.
…weaker passenger numbers have put pressure on European rail operators' underlying (stand-alone) credit metrics.
There are various reasons for European rail operators' credit vulnerabilities. They have relatively high operating leverage compared to other transport infrastructure issuers, and are either not able or not allowed to easily scale down services to respond to falling demand. Credit quality is also impinged by their comparatively higher cash burn. Rail operators have limited leeway to reduce capital investments, and governments continue to mandate rail companies to invest in the resilience and sustainability of rail travel to progress toward their environmental goals – a trend that has continued even during the pandemic.
That said, partly alleviating the impact on European rail operators' credit ratios in 2020 is capex deferral. A portion of contracted train deliveries will be delayed due to factory closures and disruptions in global procurement, and a portion might be cancelled altogether due to lower passenger traffic.
Government support, however, has been forthcoming. We have seen temporary measures, such as furlough schemes, investment grants and subsidies (a seen for Deutsche Bahn), availability payments in the Netherlands and equity injections.
Pattern of recovery is highly uncertain
With various factors interplaying, it is impossible to predict the pace, extent and timing of the recovery in rail travel with any degree of certainty. The current consensus among health experts is that COVID-19 remains a threat until a vaccine or effective treatment becomes widely available – an assumption that forms only one part of our work in assessing the economic and credit implications associated with the pandemic. Of course, as the situation evolves, we will update our assumptions and estimates accordingly.