A Q&A with Andreas Busemann, the new Chief Revenue Officer of KONUX
KONUX has strengthened its operations with renowned international rail industry expert, Andreas Busemann. In this Q&A for Global Railway Review, Andreas shares why he has joined the start-up and why he thinks that the railway industry requires a fresh approach to accelerate its digital transformation.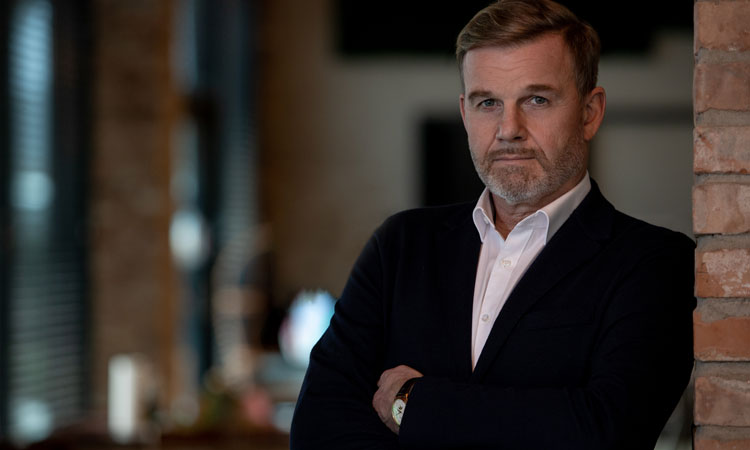 Andreas Busemann. Credit: Manuel Kunkel, Your Solution - Mediale Marketing Agentur.
On 1 February 2021, Andreas Busemann will take on the newly-created role of Chief Revenue Officer (CRO) at the Munich-based AI scale-up, KONUX.
Andreas previously served as CEO of Vossloh AG, held board and management positions at several subsidiaries of Deutsche Bahn AG and was the CEO of the Siemens Rail Automation Division.
Why did you choose to join KONUX?
Railway already is and will become an even more important cornerstone in our future mobility. In order to reach the objectives that have been set, railways will have to transform and significantly improve performance. In particular, the availability of railway assets must increase to accommodate the growing transportation demand and deliver the reliability customers expect. I am convinced that this will only be possible by introducing digital solutions. KONUX is a leading force in digital technologies for railways.
Perhaps I have become more impatient with time, and what I was really looking forward to is maximising my impact on the industry. And what better way to do it than joining a purpose-driven start-up, such as KONUX. They have really proven that within just a few years' time they were capable of shaking things up in the industry, landing a commercial roll-out with the largest railway infrastructure company in Europe, DB Netz, and expanding their footprint to 10 countries. It is really impressive!
Why do you believe that KONUX is best positioned to transform the industry?
I truly believe that the railway industry requires some different and fresh approaches to accelerate its digital transformation. A start-up speed is quite different compared to an established player. A neutral and independent party is best positioned to provide monitoring and diagnostics. The only interest we have is to improve the performance of the railway and support our customers achieving that. We don't sell the assets we monitor.
What are the main barriers in your opinion and what do you hope to achieve?
I believe that our biggest adversary is time. If we really want to achieve a modal shift in favour of rail, we need to accelerate the speed with which innovation moves from R&D to operations. Railway tends to be a fairly conservative industry, and for a good reason, but I truly believe that there are so many ways in which we can move from testing to scaling so much faster than we do today. A Software-as-a-Service (Saas) model allows for just that – giving infrastructure managers the ability to test at low risk and low cost and scale as they need. The rest of the industry can certainly draw on DB's example of how you can create a public tender for a SaaS product. The faster you move away from speculation on the business case and give the regional managers the ability to really test it, you discover the real value for the product.
The other barrier I see today is in terms of data and ground truth, but I am positive that as soon as infrastructure managers start seeing the value, they will be open much more in sharing their knowledge about the reality on the ground. All in all, I am really optimistic about the future of railway.
Related topics
Related organisations
Related people