Rail Winter Operations supplement
In our latest free-to-view Rail Winter Operations Supplement, industry experts take a look at the work needed for infrastructure and rolling stock in Norway and Finland to keep operations open during harsh winter months, and what tests do trains and tracks go through in a climatic wind tunnel?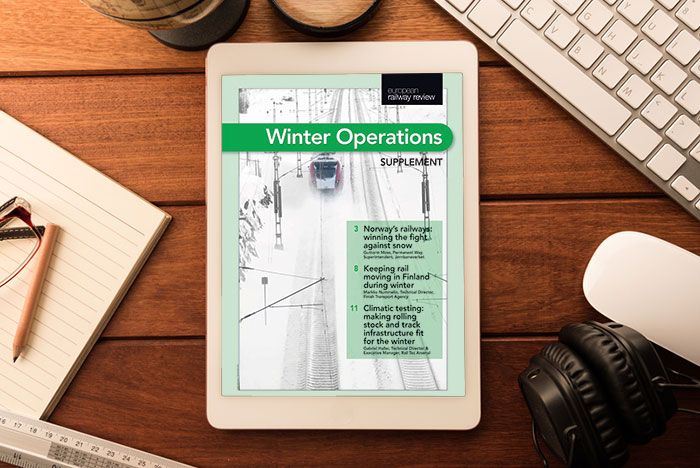 Norway's railways: Winning the fight against snow
Jernbaneverket's Guttorm Moss and his colleagues explain how Jernbaneverket's winter preparedness programme is rolled-out, plus how extreme cold weather affects the Bergen Line.
Keeping rail moving in Finland during winter
Despite harsh weather conditions, the Finnish railway network is kept open to traffic at all times. Markku Nummelin – Technical Director for the Finnish Transport Agency – explains how this is achieved.

Climatic testing: Making rolling stock and track infrastructure fit for the winter
Gabriel Haller – Technical Director and Executive Manager of Rail Tec Arsenal gives details of what tests rolling stock undergo in the Vienna Climatic Wind Tunnel operated by Rail Tec Arsenal in order to identify potential problems in advance of them being placed into service.
This Rail Winter Operations supplement is restricted to logged-in members. Login or subscribe free to read it.
Issue
Related topics
Related organisations