Scandinavian Rail Freight: Time for change
Posted: 7 April 2015 | Gottfried Eymer, CEO, DB Schenker Rail Scandinavia A/S | No comments yet
National governments have to create level playing fields between rail and road, writes Gottfried Eymer, CEO of DB Schenker Rail Scandinavia A/S. Driven by globalisation and changes within manufacturing industries, the demand for freight transportation is increasing to levels never seen before. Various things like raw materials, consumer goods and technical components for the manufacturing industry are being sent off from one city or country to another. The problem is that too much is transported by road and too little by rail and this causes a number of problems and costs to society…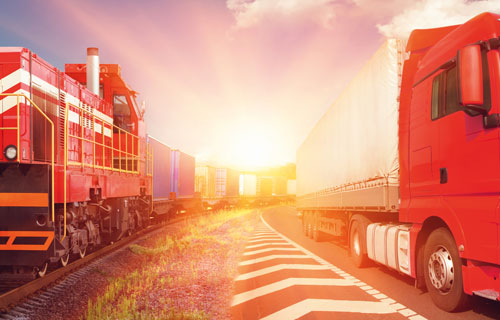 European Environmental Agency (EEA) statistics state that the modal split is currently in EU 15 favouring road over rail with an 82/18 (2013). And according to the European Commission, freight transportation is expected to grow another by 80% before 2050.
According to the Danish Ministry of Transport, in Denmark alone the total external costs of road transport have been estimated to be around 10,000 million DKK (2004) while rail freight is only responsible for around 425 million DKK per year. This equalizes an annual amount of damage per capita of around 18,000 DKK caused by road freight respectively 750 DKK by rail freight.
Looking at these effects on a much smaller scale for a Danish stretch between Hirthals and Hamburg, the estimations from the Ministry are supported, see Figure 1 (page 27), which shows that it is not only society costs as congestion, traffic accidents or noise that is the result of the existing favouring of road transportation. Rail freight is also by far the most climate-friendly mode of transportation and will most likely continue to be so for decades (see Figure 2, page 27).
The rest of this article is restricted to logged-in members. Login or subscribe free to read it.