Bringing Europe closer together with the Gotthard Base Tunnel
Posted: 6 August 2015 | Peter Füglistaler, Director of the Federal Office of Transport in Switzerland | No comments yet
In June 2016, the 57km-long Gotthard Base Tunnel under the Alps, which links northern and southern Switzerland, will be formally opened. The tunnel breaks a number of records. It is the longest rail tunnel in the world – 3km longer than the Japanese Seikan tunnel, the previous record holder. Peter Füglistaler – Director of the Federal Office of Transport in Switzerland – explains the importance of this route for commercial freight and passenger trains once scheduled operations through the tunnel begin in December 2016…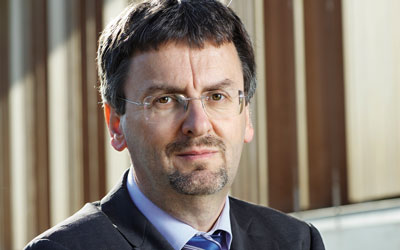 Building the tunnel through gneissic rock and granite but also through a large number of problem areas represented a major technological achievement. After a construction period lasting 17 years, the work of the planners, tunnellers, civil engineers, electricians, electronics specialists and many other people is now coming together to produce a modern high-performance rail system deep under the Alps.
The Gotthard tunnel is a major infrastructure project that not only connects different parts of Switzerland, but also northern and southern Europe. An efficient rail system on the Gotthard axis has always been important for the rest of Europe. Switzerland's neighbours, Germany and Italy, bore the majority of the costs of the original Gotthard rail tunnel, which was opened in 1882, so that they could reap the benefits of an improved north-south link. The modern base tunnel, which has cost approximately €10 billion to build, has been financed solely by Switzerland. It represents the Swiss contribution to improving European rail transport and bringing a united Europe even closer together…
The rest of this article is restricted to logged-in members. Login or subscribe free to read it.
Issue
Related topics
Related regions