Foreword: Taking the Swedish rail sector into the future
One of my top priorities as Minister for Infrastructure in the Swedish Government is to make our railways work better for commuters and goods. Being successful here is an integral part of our government's agenda to create more jobs and increase our exports, at the same time as we cut emissions…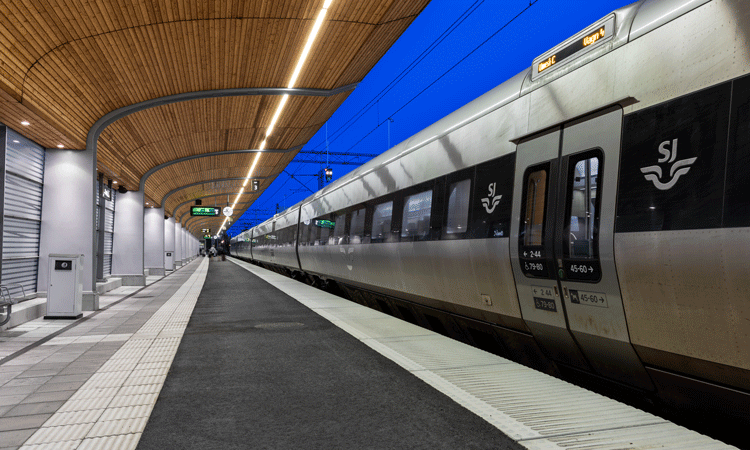 To deliver on these ambitions we have to act on several fronts in the years ahead. First of all though, we have to accept that decades of neglected maintenance have created an urgent need for increased investments. Trains not running on time have obvious societal costs, which makes this an urgent challenge. Hence, in 2015 we allocate an extra SEK 620 million and then SEK 1.24 billion in the years to come. This will be hugely important, not least for Swedish industries that are dependent on a world class infrastructure to remain competitive and to increase our European and global exports. At the same time commuters need to be able to rely on trains running on time. It is a simple logic that when means of transport are reliable, more people will be prepared to take up a new job or education within commuting distance. All this will have positive effects for job creation and innovation in Sweden.
A modern and well-functioning rail sector also makes environmental sense. After all, we are talking about the greenest means of transport on the market today. The Swedish Government prioritise actions that increase the number of goods transported by rail, rather than goods being transported with trucks. This being said, we also need to pave the way for new solutions when it comes to alternative fuels. There will always be stretches where road haulage is the only alternative. Different transport modes are not necessarily in competition with each other, but will always have to complement each other. We cannot sit back and relax; the way forward is to make transportation as a whole more environmentally-friendly and efficient. The railway will continue to play an important part in this work.
In addition to environmental sustainability, the Swedish Government focuses on economic and social sustainability. Economic sustainability concerns stable state finances and wise investments in the national economical perspective. When it comes to social sustainability there is a lot that remains to be done. In more or less all transport sectors we see unscrupulous actors using loopholes, letter box companies and atypical forms of employment, to compete with lower salaries and working conditions. This is not the way forward and whether we discuss aviation, shipping or rail markets, this government's message is clear – competition has to be fair, based on quality and efficiency, and guarantee decent labour conditions.
It should be clear to everyone that a well-functioning rail national sector also requires good cooperation within the EU, globally and with our Nordic neighbours. Together we need to move forward on issues such as better interoperability, multimodality, passenger rights, traffic safety and fair competition.
In the coming months I hope we will be able to reach an agreement between EU Member States and the European Parliament on the Fourth Rail Package. It would bring several benefits, facilitating trains and rolling stock to cross regional and national borders in a more efficient manner, and allowing companies to compete on national markets. I believe that any agreement on this important piece of rail reform will have to be based on market opening of national rail markets and better competition on the one hand, and satisfactory possibilities for authorities to provide public rail transport on the other. Market opening should never stand in the way for decisions taken in the public interest. At the same time, all member states will benefit from increased rail services across borders.
A well-developed rail sector plays a fundamental role in Sweden's infrastructure plan and will have positive effects for Sweden's wealth, continued growth and increased employment. Thus, I will, in my role as Minister for Infrastructure, continue to strive forward to reach our objectives: create more jobs, increase exports and cut emissions.
Issue
Related regions
Related people