Foreword: Taking the Swedish rail sector into the future
Posted: 1 October 2015 | Anna Johansson, Minister for Infrastructure, Sweden | No comments yet
One of my top priorities as Minister for Infrastructure in the Swedish Government is to make our railways work better for commuters and goods. Being successful here is an integral part of our government's agenda to create more jobs and increase our exports, at the same time as we cut emissions…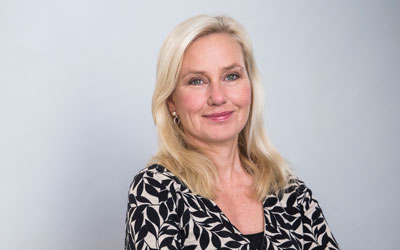 To deliver on these ambitions we have to act on several fronts in the years ahead. First of all though, we have to accept that decades of neglected maintenance have created an urgent need for increased investments. Trains not running on time have obvious societal costs, which makes this an urgent challenge. Hence, in 2015 we allocate an extra SEK 620 million and then SEK 1.24 billion in the years to come. This will be hugely important, not least for Swedish industries that are dependent on a world class infrastructure to remain competitive and to increase our European and global exports. At the same time commuters need to be able to rely on trains running on time. It is a simple logic that when means of transport are reliable, more people will be prepared to take up a new job or education within commuting distance. All this will have positive effects for job creation and innovation in Sweden.
A modern and well-functioning rail sector also makes environmental sense. After all, we are talking about the greenest means of transport on the market today. The Swedish Government prioritise actions that increase the number of goods transported by rail, rather than goods being transported with trucks. This being said, we also need to pave the way for new solutions when it comes to alternative fuels. There will always be stretches where road haulage is the only alternative. Different transport modes are not necessarily in competition with each other, but will always have to complement each other. We cannot sit back and relax; the way forward is to make transportation as a whole more environmentally-friendly and efficient. The railway will continue to play an important part in this work.
The rest of this article is restricted to logged-in members. Login or subscribe free to read it.