Liberalising the European rail passenger market – the British experience
Posted: 9 December 2015 | Chris Nash and Andrew Smith from the Institute for Transport Studies at the University of Leeds | No comments yet
Chris Nash and Andrew Smith from the Institute for Transport Studies at the University of Leeds take a look at how Britain has coped with rail passenger liberalisation, what has happened to rail demand and costs, plus what possible solutions there might be to the problems experienced…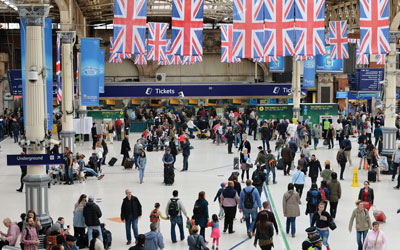 Since 2007, the European rail freight market has been completely open to new entry, and according to the most recent EC Rail Market Monitoring report, by 2012 considerable new entry had occurred. In 11 countries entrants held 20% or more of the market, although the EVES-rail study in which we participated could find no evidence of an impact of new entry on either costs or rail market share. By contrast, liberalisation of the passenger market was only required for international services, and only a handful of countries had gone further. In Britain, all passenger services had been taken over by new entrants, almost entirely through competitive tendering for franchises for profitable as well as unprofitable routes, with a very small number of services run commercially by open access operators. Elsewhere in Europe, by 2012 only in Sweden and Germany had new entrants gained more than 15% of the suburban and regional market; there was significant open access operation in the Czech Republic, Italy and Austria, but the biggest share of the long-distance market taken by new entrants was 7%.
Thus the experience of Britain is of particular importance, and at the Institute for Transport Studies (ITS) we have studied this extensively; a review of our work with references can be found in Smith and Nash (2014).
Rail passenger liberalisation in Britain
Over the period 1994-1997, almost all British rail passenger operations were divided into 25 companies, which were then offered as franchises to the most favourable bids. Minimum service levels were specified and some fares controlled, and bids invited in terms of the annual subsidy required (or premium offered) through what would normally be a 7-10 year franchise. The infrastructure was placed in a separate company, Railtrack, and privatised by sale of shares. Freight was also privatised by outright sale…
The rest of this article is restricted to logged-in members. Login or subscribe free to read it.
Issue
Related topics
Related regions