Russia: Focusing on project delivery to meet long-term goals
Posted: 4 February 2016 | Valentin Gapanovich, Senior Vice-President for Innovation Development – Chief Engineer, JSC Russian Railways | No comments yet
The main aim of JSC Russian Railways holding company is to provide a decent and 'always-available' service for passengers, plus provide safe mode of transportation on the Russian railway infrastructure. To meet this aim, Senior Vice-President for Innovation Development – Chief Engineer Valentin Gapanovich, explains that various innovative technical and technological inventions have been used…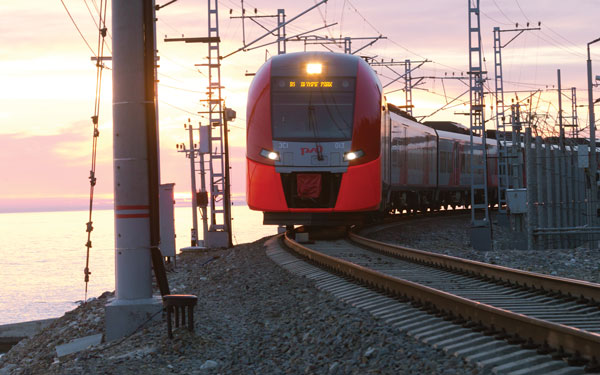 The railways of Russia hold special strategic importance for the country, providing a unified economic system which ensures the stable operation of industrial enterprises and is the most available type of transport for millions of people in the country.
During the time that has passed since the establishment of JSC Russian Railways, we have managed to achieve significant innovative potential. Technical equipment has significantly improved, equipment for the automation of production processes has got better, plus forecasting of risks and effective management of resources have all proved successful. Furthermore, there are new locomotives on our tracks.
The development of our locomotives was aimed primarily at fleet renewal and increasing their efficiency by improving their technical readiness, understanding the expense of fuel and energy and other resources, plus improving the productivity of locomotive crews. Today we are using unique practices; some that are being performed for the first time in the world, and others that are significantly exceeding worldwide achievements. Among some of these practices include:
The world's first gas turbine locomotive
Developing hardware/software to implement energy saving schedules of passenger and freight trains
Implementing a system of digital operational and technological communication of railway transport on the basis of the DMR standard
Establishing a system of railway automation on the basis of integrated appliance of track circuits, satellite navigation, local and distributed digital radio channel
Improving the decision support system that provides comprehensive resource management, risk management and management of reliability in the life cycle phases of railway transport objects (URRAN).
The rest of this article is restricted to logged-in members. Login or subscribe free to read it.