Modernisation and improvement brings a bright future for Ceské dráhy
Posted: 4 February 2016 | Pavel Krtek, Chairman of the Board of Directors at Ceské dráhy (CD) | No comments yet
The joint-stock company Ceské dráhy (CD) is one of the most important carriers in Central Europe, providing services for passenger transportation plus rail freight services through its subsidiary company, CD Cargo. For Global Railway Review, Chairman of the Board of Directors at CD, Pavel Krtek, explains that improving the services it offers is having a positive all-round effect for the company…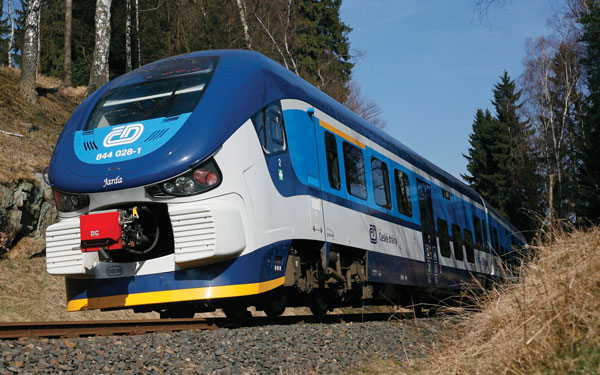 CD transports 170 million passengers a year Ceské dráhy recently went through substantial changes; we used every possibility a business company has to modernise our rolling stock fleet and to improve our services. We have repeatedly and successfully issued Czech and international bonds and we receive EU grants to purchase coaches and to, for example, equip tractive vehicles with GSM-R.
Until recently we operated seven Pendolino trains which represented the highest level of services in passenger transport on the Czech railways. At present, Railjet trainsets connecting Prague, Vienna and Graz as well as many new regional trainsets were added to our fleet. Furthermore, coaches of classical construction for domestic and international long-distance trains are undergoing modernisation; almost 100 coaches are currently being adapted for the Prague–Berlin–Hamburg route. Since 2008, CD has invested approximately 40 billion Czech Crowns in coaches and lowered the average age of our rolling stock fleet by about 10 years.
Both domestic and foreign manufacturers took the opportunity to participate in tenders, and the contract for the production of regional trainsets was awarded to the Polish company PESA and DMUs for local mountain railway lines were produced by the German branch of the Swiss company Stadler.
Ceské dráhy pays great attention to being able to transport people with reduced mobility; after having consulted with them, CD modified 64 coaches of long-distance trains and equipped them with a hoisting platform, restrooms for wheelchairs and other helpful elements. Each day we dispatch approximately 7,000 trains and almost two-thirds of them have barrier-free access. Ceské dráhy thus fulfils one of the main roles of a national carrier, which is ensuring network transport servicing for all passengers, not only in the Czech Republic but also reaching out to Central Europe.
The rest of this article is restricted to logged-in members. Login or subscribe free to read it.