The CIT: legal expertise for rail transport undertakings
Posted: 23 March 2016 | Cesare Brand, Secretary General, International Rail Transport Committee (CIT) | No comments yet
International rail transport can be tricky – at borders, everything suddenly comes to a standstill; tickets or consignment notes cause problems, rules for carriers concerning liability and damages don't tally, and the interface between rail and ship or road is unclear. Having international law that governs railways is just not enough; it needs to be implemented on an operational level by the railways. And this is exactly where the International Rail Transport Committee (CIT) comes into play, explains Cesare Brand, Secretary General…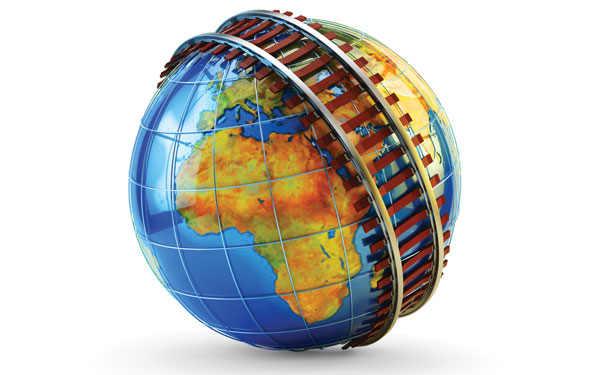 The CIT's mission is to implement international rail transport law at a railway level. Its aim is to ensure and extend legal interoperability. Its strength is in exploiting its high level of legal competence within its excellent networks in Europe, Asia and North Africa. CIT's current members include 128 railway and maritime undertakings (full members) and six associations of railway undertakings (associate members) – more than ever before. The CIT's activities help them to lower costs and improve their competitiveness.
Products for the real world
The CIT is a centre of competence for international transport law based in Bern, Switzerland. It is always available with advice and other services for its members, constantly keeping them up-to-date on the latest global information on international passenger and goods transport. Activities are focussed on developing products: manuals, terms and conditions, guidelines, boilerplate contracts and CIT forms for different sectors, all of which simplify operations and improve efficiency. The best-known products, which are used thousands of times daily, are consignment notes for rail freight and international rail tickets for passengers.
When the law is not necessarily right
The world of railways is complicated, not just in a technical sense but also legally. The 'Convention concerning International Carriage by Rail' (COTIF) applies in 50 countries; 27 countries in Eastern Europe and Asia use the SMPS and SMGS agreements on international passenger and goods transport; and EU rules are in force in 26 countries with their own rail infrastructure. The CIT ensures the legal interoperability of these different systems so that traffic can flow as quickly and costeffectively as possible. It makes certain that rail transport law is applied consistently and developed further by mutual agreement…
The rest of this article is restricted to logged-in members. Login or subscribe free to read it.
Issue
Related topics
Related organisations