Vital Estonian infrastructure renovation to ensure safety and quality
Posted: 23 March 2016 | Sulev Loo, Chairman of the Management Board – General Director of Estonian Railways Ltd. | No comments yet
On 5 November 2015 railways in Estonia celebrated their 145th anniversary. Over the course of nearly one and a half centuries, Estonia has seen various governments in power and different principles, technology and tools employed in railway construction. With some important repairs already finished, Sulev Loo, Chairman of the Management Board – General Director of Estonian Railways Ltd., highlights what is next on the list of projects to bring more of its infrastructure up-to-date…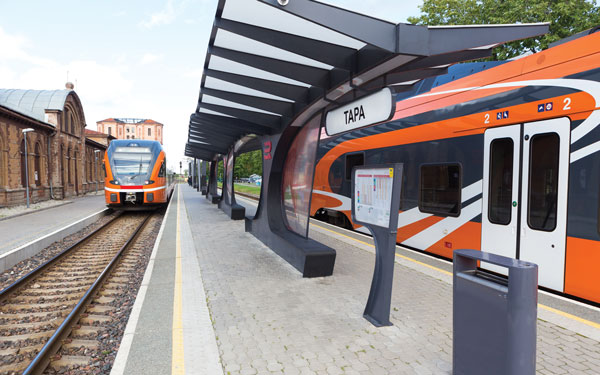 Over the past decade 320 of Estonian Railways', 225km of railways have undergone major repairs. All passenger waiting platforms have been refurbished, plus tracks, overhead contact lines and the automated equipment of level crossings have been repaired thoroughly. However, a portion of the existing railway today still dates from the 1960s.
In the course of the next few years, railway repairs on southbound and westbound lines will play an important role in ensuring the safety and quality of traffic. The railway is being reconstructed on the Tapa–Tartu line, with Stage II major repairs beginning on the Tallinn–Keila–Paldiski and Keila–Riisipere lines.
The investment priority for the project is to connect environmentally-friendly, low-noise and low-carbon transport systems (including inland waterways, maritime transport, ports and various other transport modes), and to develop and improve airport infra – structure in order to promote sustainable regional and local mobility. The objective of the projects is sustainable transport, including rail transport in the TEN-T network.
The southbound Tapa–Tartu line is important for passenger transport between Estonia's two largest cities, and for freight transport to and from Russia and Latvia to be able to function via Koidula Station. Repairs on the Tapa–Tartu line began in 2015 and will continue through 2017.
Repairs on the railway section from Tallinn to Tapa ended in 2012, completing a major project that had taken four years and saw a total of 112.8km reconstructed. The bulk of the work consisted of major railway repairs on main open track (60.5km) and on station gridiron (20.2km). In addition, the track bed was cleaned, plus sleepers and 114 turnouts were replaced.
The rest of this article is restricted to logged-in members. Login or subscribe free to read it.