Rail transportation as part of Finnish society
To ensure Finland's competitiveness, rail transport chains between exports, imports and regions must be efficient, as should distribution, commuting and international connections. Railways play an important role but there are certain parts of the network that are defective. The state is being criticised for not paying sufficient attention to the needs of all enterprises that rely on rail transportation. However, one goal of the Ministry of Transport and Communications is to ensure sufficient maintenance of tracks…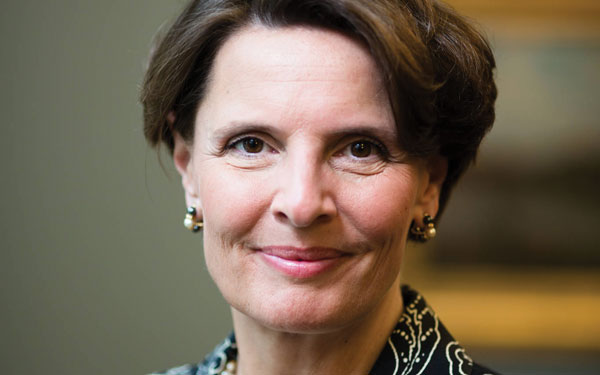 When Finland's first railway was constructed in 1863 between Helsinki and Hämeenlinna, its purpose was to transport products of the Aulanko Castle to Helsinki as quickly as possible. Now, 150 years later, Finnish rail freight volumes amount to approximately 37 million tonnes a year, consisting primarily of wood, metal, chemical products and transit transportation. Growth in the mining industry is also reflected in transport volumes. In 2014 all foreign trade transport in Finland amounted to approximately 109 million tonnes.
Despite recent efforts, there has been a decline in the condition of the Finnish rail network. However, the Government has now decided to address the problem and has allocated €223 million toward renewing signalling control systems, bridge works, track and structure repairs and for updating technology. Electrification of rail sections and repairs and extensions of railway yards and raw timber terminals are also included in the list of improvements. The primary goal is to enhance the railway network and increase punctuality and safety.
A lack of financing has caused problems in the past, so for new transport projects we are looking into innovative financing models which should improve the operating environment and remove obstacles to growth and provide support for competitiveness.
Finland's population is growing and urbanisation is bringing extra challenges. New rail infrastructure projects are aimed at improving commuting conditions – for example, projects for rail tracks in the Helsinki Metropolitan Area, the construction of the western metro line in Helsinki and Espoo, and additional light-rail infrastructure. These types of track are effective in promoting more compact land use and housing and, hence, a sustainable and energy-efficient urban structure.
In the Helsinki region, the only metropolitan area in Finland, train commuting plays an important role in daily travelling. But the rail network is also well established in long-distance travelling and freight transport, proving the importance of railway transportation in the overall Finnish transport policy.
An important TEN-T project for Finland is Rail Baltica, a rail connection between Tallinn, the Baltic countries, Poland and Warsaw which includes the construction of a tunnel under the Gulf of Finland connecting Helsinki and Tallinn. A Memorandum of Understanding for transport issues was recently signed between the two cities, and Estonia and Finland have applied for EU project funding worth over €1 million to further examine the profitability, effects and technical possibilities of the tunnel.
There have also been on-going discussions about building an Arctic Ocean railway in Finland with several route suggestions still on the table. At the moment such a large-scale route from the north is not needed, but is a future possibility for Finland.
After almost a decade of rail traffic negotiations between Finland and Russia, a new agreement will come into force in summer 2016 that will abolish some of the market restrictions between the countries. It has been estimated that the annual turnover of the transport market between Russia and Finland could be around €100 million and secure roughly 1,000 new jobs in Finland. The agreement will remove import and export barriers between the countries.
The process of opening up passenger railway services to competition is underway in Finland which aims to promote healthy competition, deregulation and market-based operations. Rail freight was already opened up to competition in 2007. Liberalisation of the railway market means that the state and VR Group Ltd will no longer have exclusive rights and the market is open to other operators. This does not mean privatisation of the VR Group, though; it will continue under state monitoring and the current passenger service agreement between the VR Group and the Ministry of Transport and Communications that guarantees the VR Group exclusive rights to passenger transport, is valid until the end of 2024. However, the opening up to competition calls for a renegotiation of the agreement.
The automation of railway traffic has guaranteed the safe travel of trains for years. Continuing digitalisation and automation will raise the standards for the transport infrastructure. It is vital that our entire rail network is in such a good condition that we can meet these standards. The existing infrastructure must enable the creation of intelligent transport services.
Automation is commonplace in rolling stock, safety devices, rail tracks, passenger hall and ticket sales systems, and also in information collection and distribution systems. Freight traffic has been mainly automated for a long time and transport chains, including Mobility as a Service (MaaS), have been established in passenger transport to meet customer needs.
Digitalisation is changing the mobility of people and goods in many ways and a proactive approach in the development of international regulation is needed to enable further experimentation. For example, new railway safety equipment could speed up the development of automatic train control.
Finland is working towards becoming the world-leader in the development of transport automation: it possesses a clear vision, traditions in information and communications technology, expertise in robotics and work machinery, and has the skill to operate in harsh winter conditions.
However, at a global level the focus of debate has shifted towards 'Hyperloop' – a means of transport to replace all others. This reduced-pressure tube in which people and freight could travel in pressurised capsules, would remove any need to worry about bumpy highways or poor rail sections.
Issue
Related topics
Related regions