South East Europe: Rail financing challenges
Posted: 25 May 2016 | Maria Tchakarova, Director of the NRIC | No comments yet
In the development of European transport policies, growing priority is given to railway transportation. This places huge pressure on railway infrastructure managers and EU Member State governments to provide major financing for railway infrastructure projects. This challenge is particularly important for the 'Cohesion countries', such as Bulgaria, because in addition to the poor condition of railway infrastructure, they have limited budgetary capabilities. However, they dispose of the options of the Cohesion Policy. As Maria Tchakarova, Director of the NRIC explains, a continuous challenge exists of combining various financial instruments when building new or modernising existing railway infrastructure…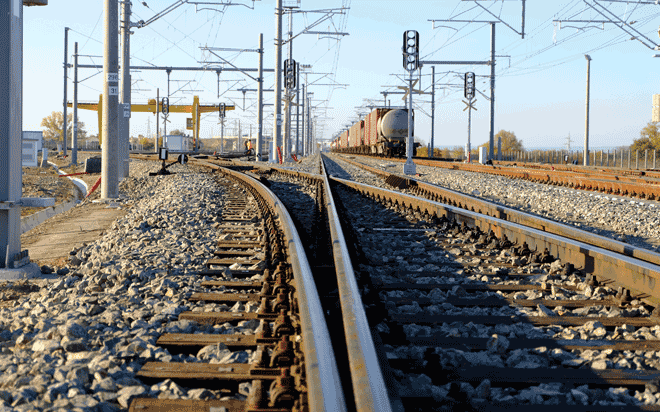 In an ideal situation, the funding of a project is divided between the state budget and the rail infrastructure manager. Loans from commercial banks and/or international financial institutions are often added to the funding, most frequently from the rail infrastructure manager.
When considering the possibilities given from the Cohesion Policy of the European Union, it continues to become more complex with financial resources from the corresponding Operational Programme 'Transport'. At the same time, depending on the purpose of investment, the funding under the programme can be further combined between the Cohesion Fund and the ERDF.
EU regulations 1316/2013 and 1315/2013 introduce the possibilities for achieving the policies set out in its white paper on transport, regarding reducing CO2 emissions by 2030, as a result of achieving the priorities in transport. A Connecting Europe Facility is being established which will serve as an instrument for achieving these results on the main TEN-T network of the European Union.
All of these financial sources and opportunities can be combined, depending on the specifics of the particular project and its compliance with the priorities of the various sources of funding.
The duration of the preparation and implementation processes of major railway projects can be prolonged as a result of the pre-contract phase. This precedes the signing of a construction contract and can last between three and five years. When a project needs environmental consideration (such as construction across densely populated urban areas) decisions can take up to 10 years. For this reason funding can start with particular instruments and finish with elements that were not available in the beginning of the project…
The rest of this article is restricted to logged-in members. Login or subscribe free to read it.