Two new tracks for Belgium's busiest railway line
In early-2016 Infrabel, the Belgian railway infrastructure manager, commissioned two new tracks as part of the strategic linkup between Brussels and Denderleeuw. For Global Railway Review, Dirk Demuynck, Director of Build, looks back at the main achievements and challenges of this infrastructure project regarding the railway network and Belgium as a whole…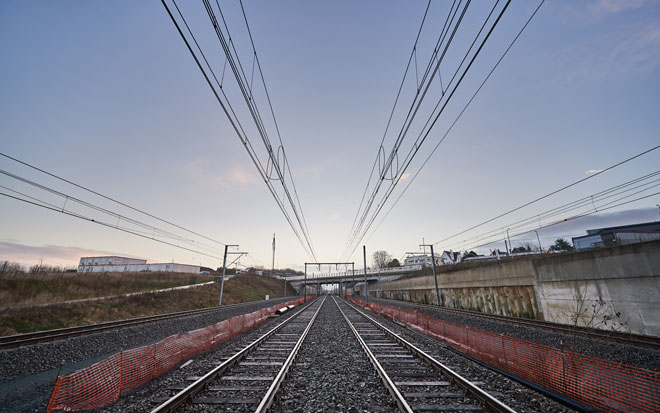 Strategic rail track for Brussels and the Belgian railway network
The expansion of the Brussels–Denderleeuw railway line (Line 50A) from two to four tracks is a gradual process and forms part of the Regional Express Network (GEN). The objective of these works is to progressively optimise train travel to and from Brussels. Through GEN, the capacity of the main railway lines to the capital has been increased to four tracks.
For example, the Brussels–Halle service (Line 96) and the Brussels–Leuven service (Line 36) already benefit from four tracks. Works on the Brussels–Denderleeuw service (Line 50A), Brussels– Ottignies service (Line 161) and Brussels–Nivelles service (Line 124) are yet to be completed. The new Watermael–Schuman–Josaphat rail link in the European District entered service early in April 2016.
Marathon work weekends are concluded with the actual rail linkups
In the spring of 2008, Infrabel started the works on the new 50C railway line, within the framework of the expansion of rail capacity on the existing 50A line. At the end of January 2016, the two new tracks were phased into service. This was completed in two subsequent marathon work weekends of 56 hours. After the first weekend, the track heading to Brussels entered service, followed by the track to Denderleeuw one week later.
During both weekends the final track, signal and overhead wire works were completed on the new outer tracks (each on either side of the existing tracks), on the 15km-long route between the Anderlecht and Sint-Katharina-Lombeek junctions. The vital link between the new and old tracks was the spectacular finishing touch and served as an example of engineering craftsmanship and meticulous organisation…
The rest of this article is restricted to logged-in members. Login or subscribe free to read it.