LIVE: Q & A with Christian Eichner, EBE Solutions
Join our Global Railway Review correspondent Ian Hall as he wanders the halls of InnoTrans. In this quick Q & A, Ian interviews Christian Eichner, Sales and Marketing Director, EBE Solutions…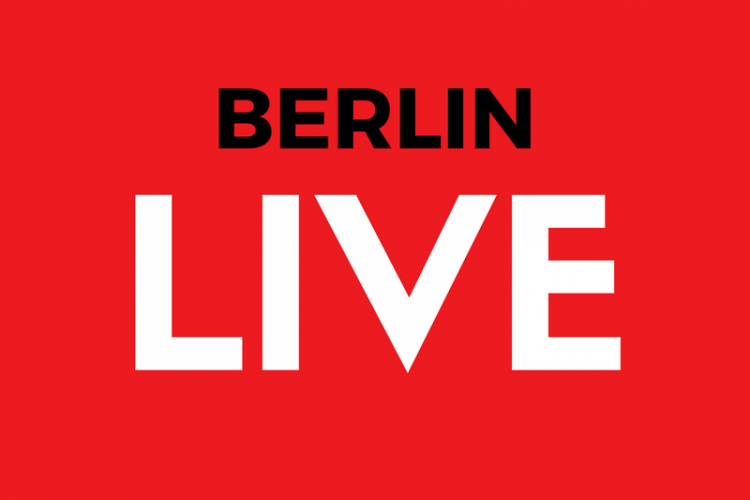 Join our Global Railway Review correspondent Ian Hall as he wanders the halls of InnoTrans. In this quick Q & A, Ian interviews Christian Eichner, Sales and Marketing Director, EBE Solutions.
What does EBE Solutions do?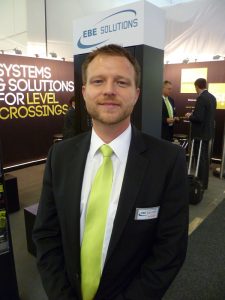 We develop railway signalling solutions and provide technology and services for level-crossings. We have installed about 70 level-crossings, about 65 of which are in Austria, where we are based. We're one of three Austrian companies doing what we do, and we're growing internationally. Our main customers are infrastructure providers. 90 per cent of our business is rail, and the rest is road.
How many times have you been to InnoTrans?
This is the fourth time for me personally. The first time EBE came was in 2012. We used to exhibit on a smaller stand, on the lower floor, with other companies in the same booth. That's not an ideal way to stand out so now we're on a higher floor here where you get to meet many interesting people.
How has InnoTrans changed?
There seem to be more people this year. I've not yet tried to see the rest of the show – Tuesday, Wednesday and Thursday are the strongest days. Friday is a good day to go round and see competitors.
What trends have you seen?
COTS ('commercial off-the-shelf') has been the trend within the signalling sector for level-crossings. For us it's the best solution as it improves competition and allows system integrators like us to focus on the main objectives of our business.
What do you hope to get from InnoTrans?
It's part of our sales strategy. It's just very important to be here – the event has such global reach, beyond Europe.