LIVE: Q & A with Merlin Pitz, Lumino
Join our Global Railway Review correspondent Ian Hall as he wanders the halls of InnoTrans. In this quick Q & A, Ian interviews Merlin Pitz, Sales Manager, Lumino…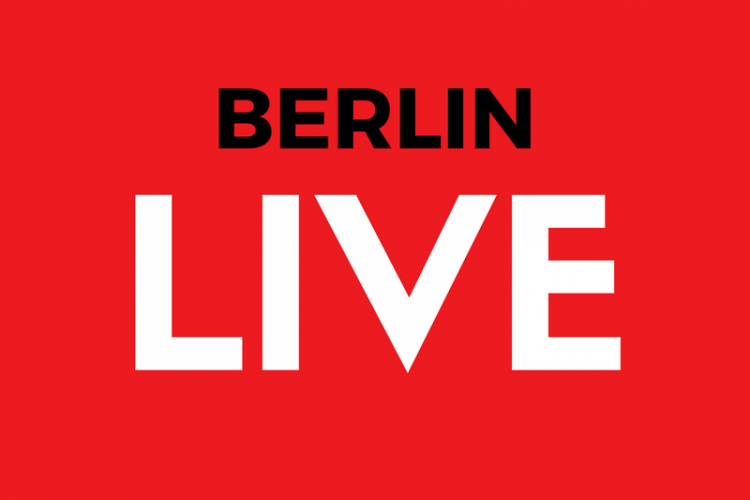 Join our Global Railway Review correspondent Ian Hall as he wanders the halls of InnoTrans. In this quick Q & A, Ian interviews Merlin Pitz, Sales Manager, Lumino.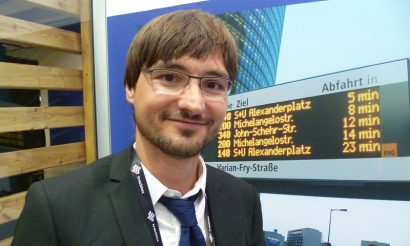 Please tell us about Lumino…
We were formed 35 years ago and we're the market leader in LED displays in German public transport: for example, the metro displays in cities such as Berlin and Frankfurt are ours. We have about 100 employees, mostly located in two German cities: Krefeld and Chemnitz. I'm actually based in Berlin and joined in 2009. Our main focus is passenger information displays and software for displays.
Why are you here at InnoTrans?
Lumino has always attended InnoTrans: it's the only fair we do, every second year. I've myself actually attended InnoTrans ever since I was a student here in Berlin (I studied public transport and we received free tickets!). The show used to be very small and the buses and trams were on a different site in Berlin. Now the size of the show, all on one site, is incredible.
Away from your stand, will you get to see much of InnoTrans?
I'll probably tour round tomorrow (Friday) with my boss – Fridays are the quietest days at InnoTrans.
What's new for you this year and coming up?
New is our colour LED (LED-C) – you don't yet see these on public transport. After that, coming up, we are waiting for 'Organic LEDs' (known as OLEDs). One advantage of OLEDs is that you can bend them but the disadvantage is that they don't last long enough.